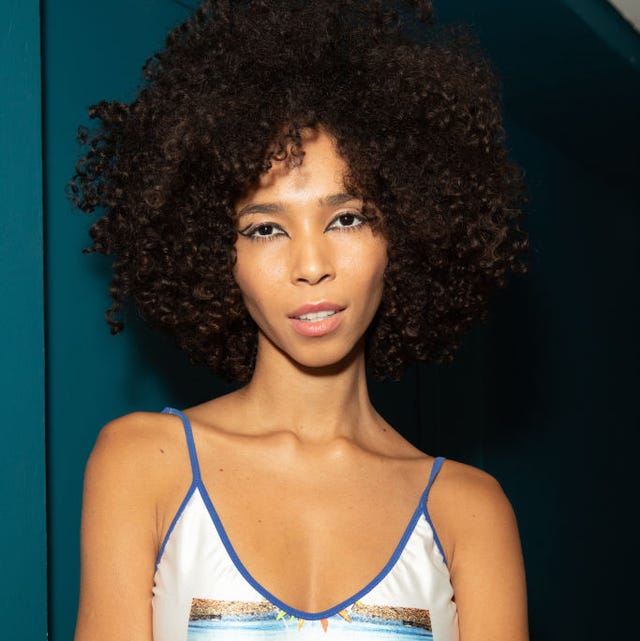 Rosdiana CiaravoloGetty Images
A great curly hair routine can look completely different from one head of hair to another. Maybe you stick to the classics with a great gel and some leave-in conditioner, or you might be a big believer in mousses or hair oils. Regardless of your curl type, odds are you could benefit from using a fantastic curl cream. When looking for a curl cream, a few key components are essential. It has to hydrate and add bounce to limp, dry hair. The product should also provide enough slip to detangle and define as you style, and it should keep your curls in place without a ton of added weight or excess greasiness.
While this may sound like a lot to ask, it's not an unreasonable expectation. We've put plenty to the test and know firsthand that there are options available that offer just the right level of definition, hold, and moisture to suit every type of curl. And we've also consulted some curly geniuses Julissa Prado, the founder of Rizos Curls, and celebrity hairstylist Mitchell Cantrell to answer some of our burning questions. Here, find the 16 best curl creams that live up to our standards.
Advertisement – Continue Reading Below
1
Best For A Budget
Moroccan Curling Perfection Defining Cream
2
Best For Curl Definition
Curl Power Nourishing Curl Cream
3
Best For Hair Growth
Pomegranate & Honey Curl Smoothie
4
Best For Hydration and Definition
Curl Charisma Rice Amino + Avocado Leave–In Defining Crème
5
Best For Soft Curls
Coconut & Hibiscus Curl Enhancing Smoothie
6
Best For Curl Control
Be Curly Curl Enhancer
7
Best For Damaged Hair
Coconut Curling Cream
8
Best Fragrance-Free Choice
Curl Crème
9
Best For Flake-Free Hold
Texture Setting Cream Gel
10
Best For Brittle Hair
Coco Creme Curl Shaping Cream Gel
11
Best For Lightweight Hold
Curl Gel
12
Best For Stretching Curls
Twist Elongating Style Cream
13
Best For The L.O.C. Method
Almond Jai Twisting Butter
14
Best For Very Dry Hair
Curl Quench+Coconut Oil Curl Smoothie
15
Best For Frizz-Free Curls
Curl Defining Cream
16
Best For Humidity
Advanced Climate Control Featherlight Styling Cream
What do curl creams do?
"A curl cream helps with creating definition and hold without leaving the hair crunchy, creating defined, bouncy, shiny curls," says Prado. "Curls are prone to dryness, so every step of your regimen is a chance to add needed moisture from the shower to your styling routine," adds Cantrell. "That's why an extra boost of intense hydration in the form of a curl cream is so essential. Curl creams wrap each strand with moisture, creating a soft, naturally defined curl. Plus, a great curl cream works to restore curls' internal weight, encouraging optimal formation and a more uniform curl pattern."
Can all curly textures benefit from using a curl cream?
"100%," says Cantrell. "For example, thicker curls can benefit from using it to elongate and moisturize the curls. For finer curls, curl creams can add definition and volume." Prado adds, "All textures can benefit from a curl cream as curl creams tend to be very hydrating and moisturizing."
What ingredients do you recommend in a curl cream?
"Look for nourishing ingredients that moisturize the hair like hyaluronic acid, shea butter, and extracts such as sunflower seed and chia seed," says Cantrell. For Prado, she recommends aloe vera, coconut oil, and shea butter in curl creams.
Is curl cream the same as conditioner?
Curl creams and conditioners work in a similar way, since both hydrate, detangle, and nourish curly hair. However, conditioners are wash-off products, meaning you use them in the shower before rinsing your hair. A curl cream is a leave-in product, meaning you apply it to washed hair out of the shower, and do not need to rinse it out.
This content is created and maintained by a third party, and imported onto this page to help users provide their email addresses. You may be able to find more information about this and similar content at piano.io
Advertisement – Continue Reading Below