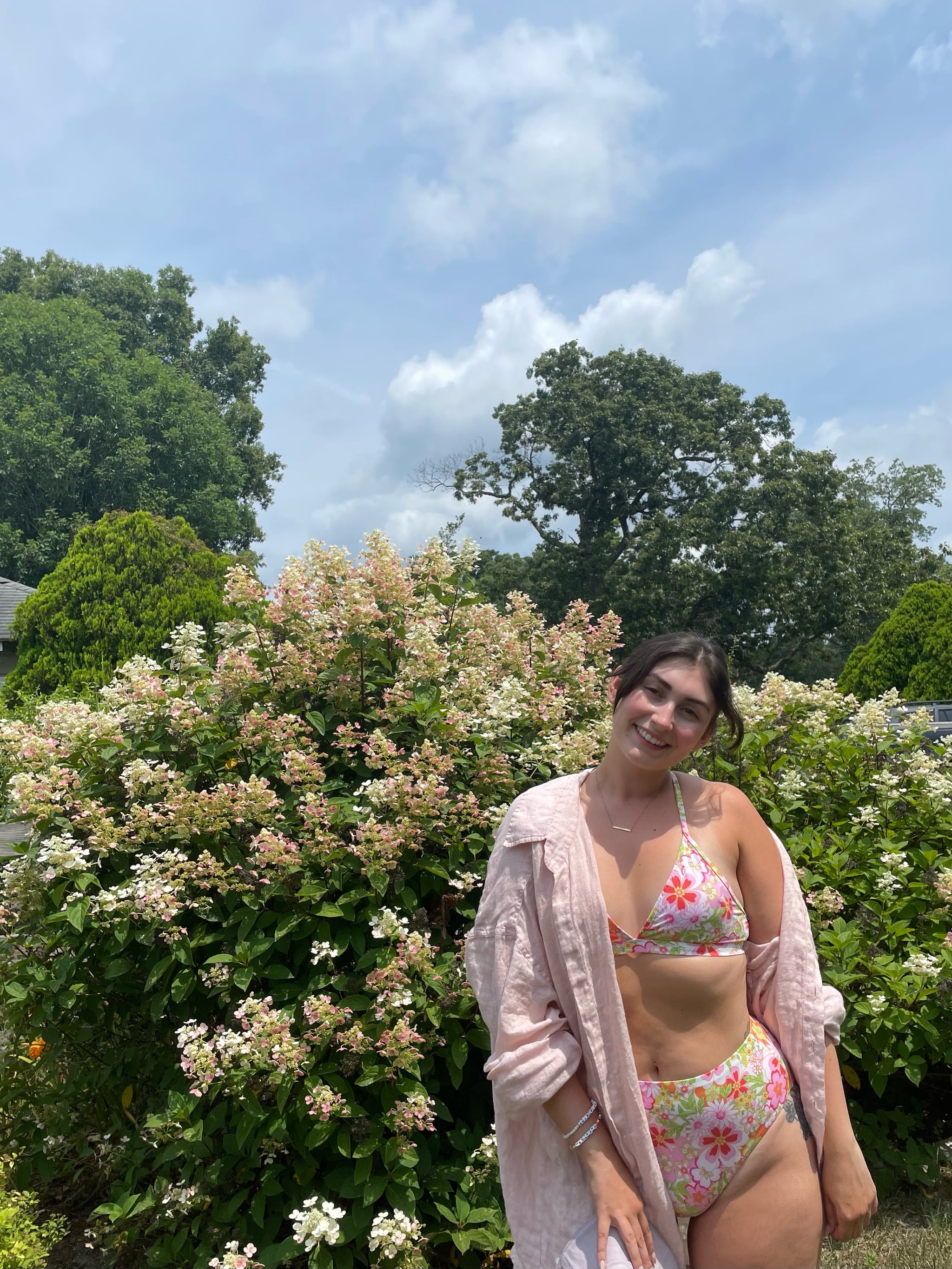 Finding a good swimsuit is no easy task. Sometimes it requires you to try on numerous styles and options to find one that fits just right, but that wasn't the case for me with the Jolyn swimwear. The second I tried on the Teresa Bikini Top ($42) and Natia Bikini Bottom ($42) in the color Stella, which is a pastel orange, pink, white, and green floral pattern, I couldn't wait to hit the water.
Jolyn is a women-led brand known for making durable swimwear for active people. Meaning, whether you like to surf, wave jump, swim long distances, or go for long walks on the beach or you just want a swimsuit that'll stay in place no matter what you're doing, its suits are for you. The brand also carries a variety of cute designs and colorways to fit every beach style, so you won't find any boring swimsuits here.
As someone who spends many long hours on the beach in and out of the water in the summertime, it's so important to me to have a swimsuit that moves with me — I don't want to have to readjust my bottoms or fix my straps every time a wave hits me. When I first tried on my matching Jolyn bikini top and bottoms, I was immediately impressed with the fit.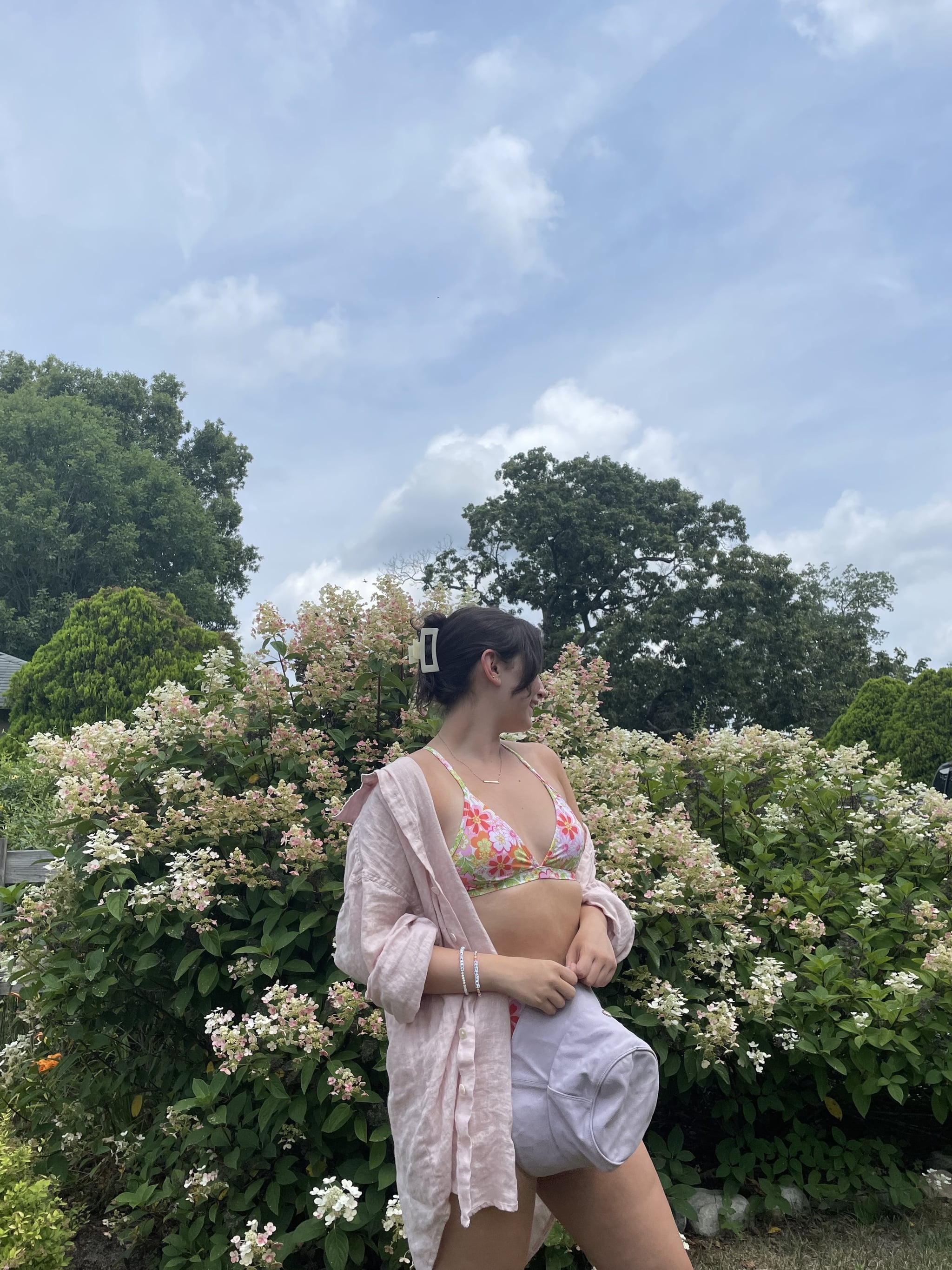 The Natia Bikini Bottoms went on like a glove and hugged my waist perfectly without gapping or pinching in any place. On me, the waistline of the true-to-size high-waisted bottoms hit right below my belly button. The Teresa Bikini Top is triangle style and offers more coverage and support than most bikini tops — this is also in part due to the 3/4-inch-wide band that runs under your bust. It has adjustable straps with corset-style lacing that cross and tie in the back, reinforcing everything.
The suit is made with the brand's recycled sea-flex fabric, which is made from recycled fishing nets and discarded nylon, but it feels buttery-soft against your skin. This makes it thicker than most suits, adding to its durability. It also features double lining and hidden stitching for a seamless look.
Since getting the Jolyn Teresa Bikini Top and Natia Bikini Bottoms, I've worn them countless times for beach-going, boating, and everything else in between. It's one of those suits you can just throw on and go and know you'll be comfortable all day long.
Image Source: POPSUGAR Photography / Jessica Harrington