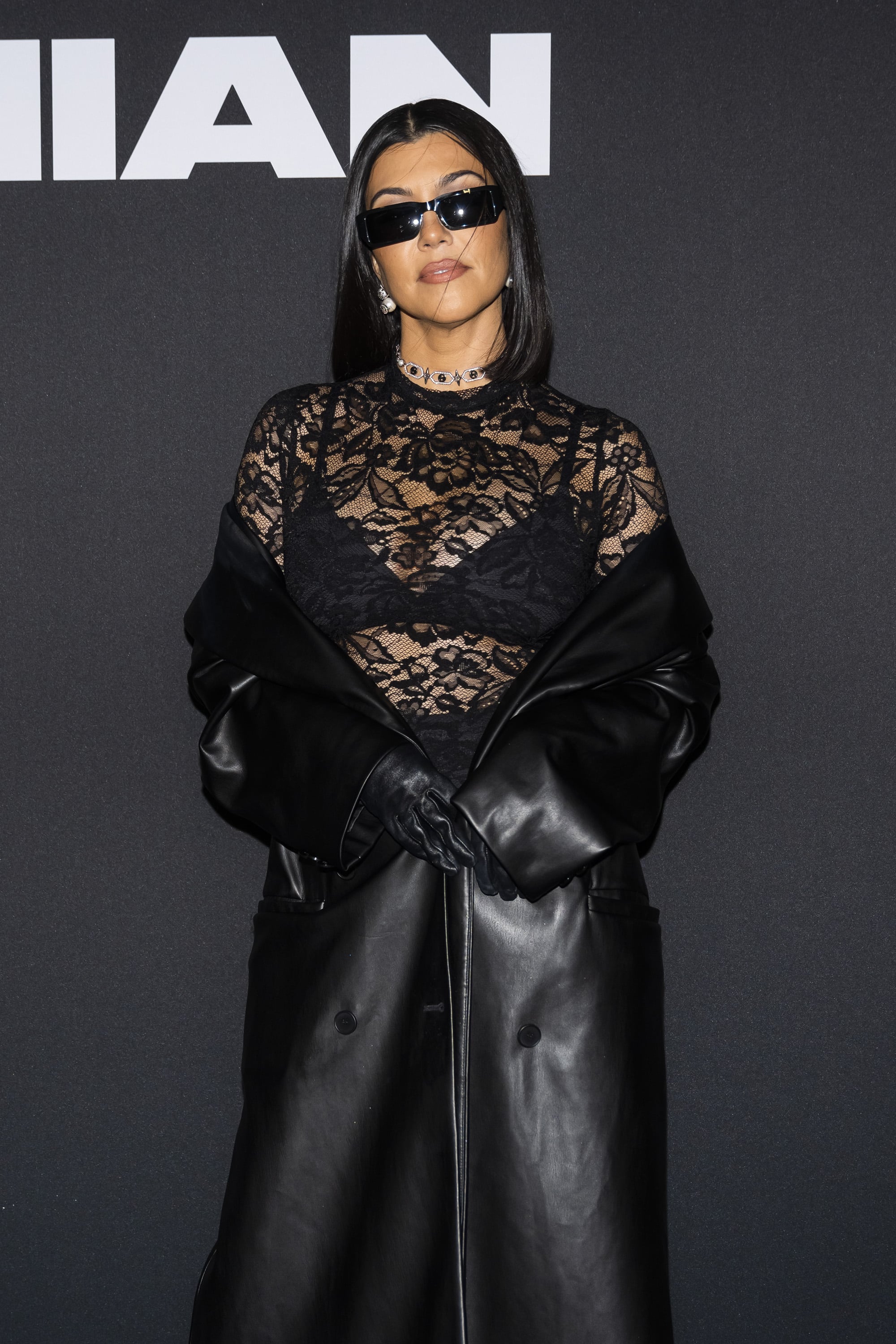 Image Source: Gotham / WireImage
One quick scroll through Kourtney Kardashian Barker's social media platforms will show that she's has been embroiled in controversy lately, in large part because of her recent appointment as Boohoo's so-called "Sustainability Ambassador." But the 43-year-old entrepreneur and reality-TV star has opened up about her side of the story, using Instagram to release a statement about why she chose to partner with the fast-fashion retailer in that capacity.
On Tuesday, Kardashian posted in defense of her choice, admitting, "I went back and forth about doing this collection with Boohoo because the first thing I think about when I hear the words 'fast fashion' is that it's bad for our planet." She added that she knew the collection would "get backlash" because sustainability and fast fashion "don't go hand in hand."
"I thought about the fact that fast fashion, or the fashion industry in general, isn't going anywhere," she continued. "I thought about the attention this collaboration would bring to people who may otherwise have no idea about the impacts of fast fashion on our planet. I thought about how pushing Boohoo to make some initial changes and then holding them accountable to larger change would be impactful." Kardashian Barker concluded her statement by inviting more discussion and debate, and said that she would "be elaborating on their changes" and how she and Boohoo "made this line more sustainable" at some point in the future.
The backlash began at the beginning of September after Kardashian Barker released a fall capsule collection with the retailer and was named its aforementioned "Sustainability Ambassador" in conjunction with the launch. In a press release, Kardashian had previously said, "I'm grateful for the opportunity to use my platform to drive conversations that lead to ongoing change and use my voice to share actionable tips with consumers on how we can play our own part. There's still lots of work to be done and improvements to be made, but I truly believe that any progress we can make when it comes to sustainability is a step in the right direction and will open up the conversation for future advancements."
Kardashian has yet to share specific details about what makes her new Boohoo collection more sustainable than the brand's other offerings. And if this backlash is any indication, a number of consumers will continue to seek accountability from celebrities when they choose to partner with fast-fashion corporations.