None
The ceiling can't hold a Leo this Monday, August 1! Thanks to an extremely rare triumvirate of make-it-happen Mars, experimental Uranus and the destiny-driven North Node—all in Taurus and your career zone—the universe is sending EXTREMELY LOUD messages about your life path. Don't you dare apologize for being ambitious. Someone's going to grab the brass ring. Why shouldn't it be you? This planetary dust-up is not going to let you fly under the radar or avoid competitive situations because you don't want to rock the boat. If you feel the call to leadership (and you know you do), throw your crown in the ring. A fleet of feelings is bound to come up, along with resistance to change. But that's no justification for playing small!
And starting Thursday, you can tap into the supreme planning powers of Mercury, who casts a spell in Virgo and your second house of practical magic until August 25. For starters, this boosts your networking and creative-thinking efforts. This analytical energy will also deliver clarity around any confusing issues and inspire you to set some new goals for the rest of the year. But this isn't rocket science. If anything, this pragmatic earth energy is a potent reminder that the "secret" to success is having strong objectives, a clear map to help you reach them and the unflagging determination to keep going until you do!
The weekend brings some "big feeling energy" as amorous Venus in Cancer connects with compassionate Neptune in Pisces and your eighth house of intense emotions. You aren't merely "vibing" people, Leo: You're in full-on empath mode, where you actually feel what others are experiencing. Note that this can be a "blessing" or a "curse," depending on who the other person is and how well you can shield your field. If it's a lover (or love interest), then open up the channel and let love rule! But with non-romantic partners, you may have to erect some healthy boundaries. You'll be a sensitivity sponge, which needy people have a sixth sense for and can suck you dry. Set time limits for convos that you know are going to be totally one-sided, and then clear the space afterward by burning sage and sitting with a black crystal, like tourmaline, onyx or obsidian.
More From ELLE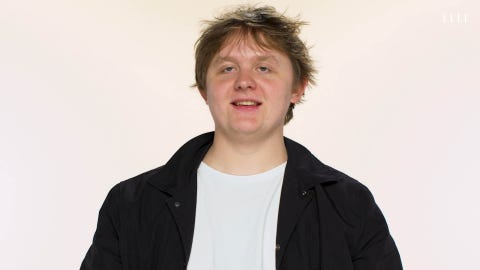 While you're grounding yourself, partnerships might go through a little shakeup on Sunday. Mars in your goal zone will form a tricky square (90-degree angle) to take-it-slow Saturn in your relationship corner. This might be more of a speed bump than the end of the road. Give the other person a chance to miss you—absence can snap them right out of that "taking you for granted" daze. Coupled Leos could feel some anxiety, as if your future is moving in a different direction than your sweetie's. Don't hit the panic button. Instead, use Saturn's pragmatic planning powers to devise cooperative solutions that support each other's goals. A little strategic tweaking can get your bond back into balance. Just be sure that neither party winds up making an unfair sacrifice in the process!
Identical twin sisters Ophira and Tali Edut (The AstroTwins), have been ELLE.com's official astrologers for over a decade. They are the authors of several astrology books, including their popular yearly horoscope guides, and have read charts for celebrities including Beyonce, Karlie Kloss and Emma Roberts. For their spot-on predictions, books and online courses, visit them at  astrostyle.com.