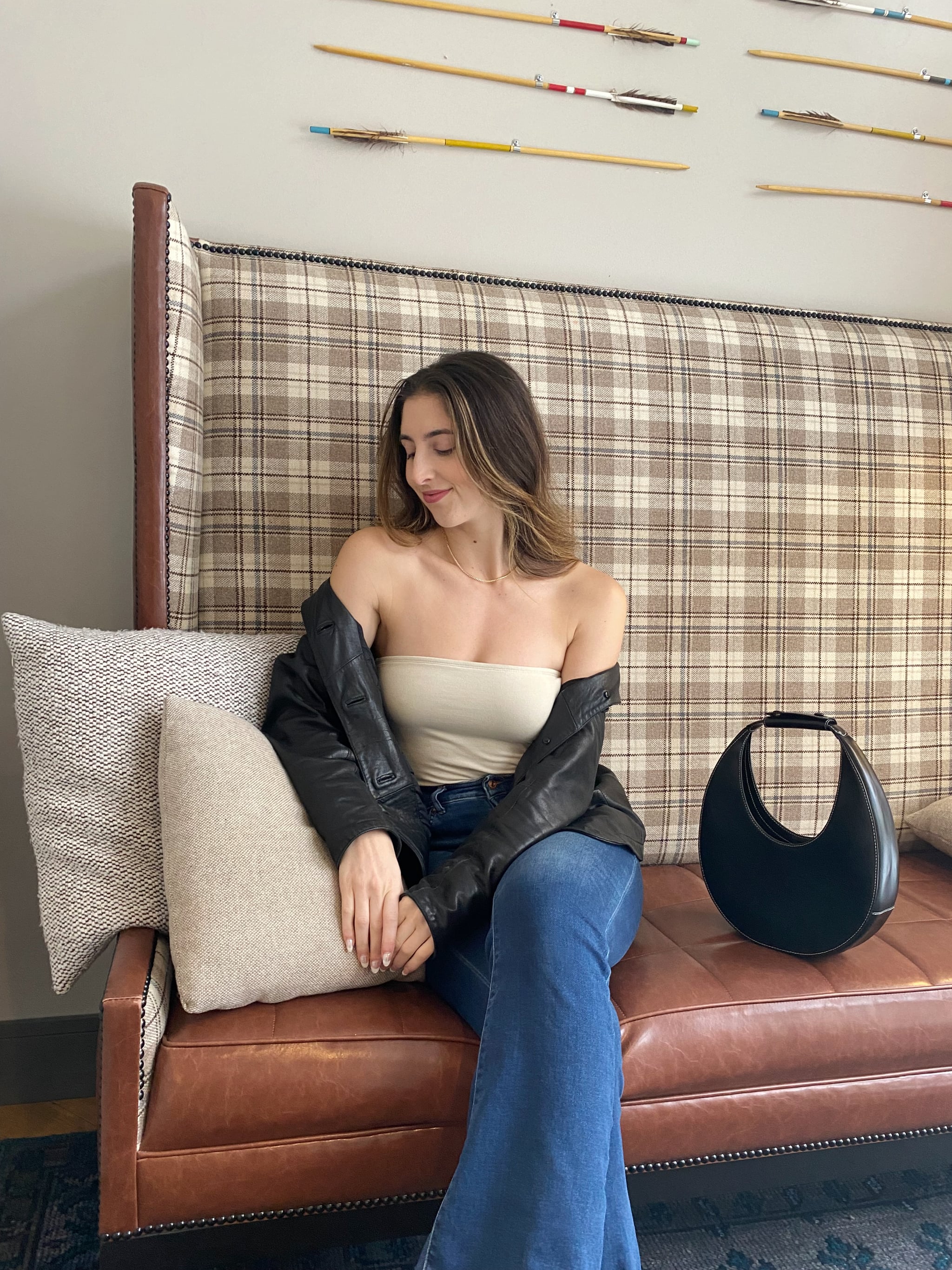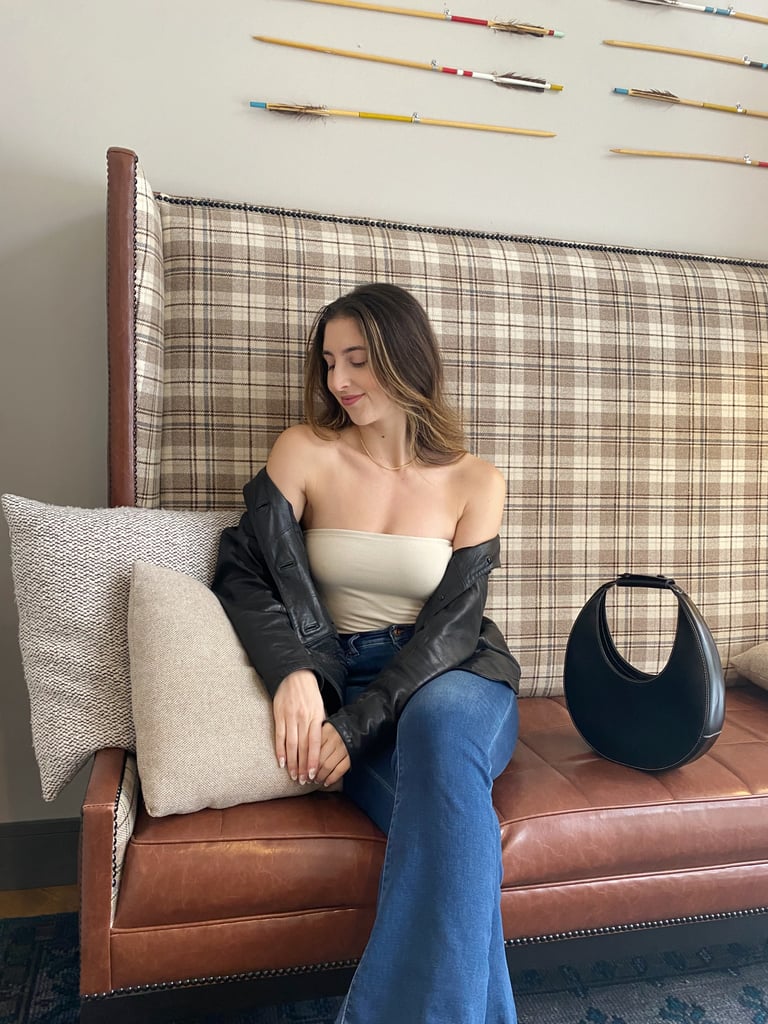 Love or hate them, tube tops are back and have been for quite some time, seen on fashion influencers and the world's biggest runways alike. Unlike the bedazzled and monogrammed options à la the early aughts, modern tube tops err on the minimalist side. The silhouette is so widely coveted because it's a brilliant transition piece, able to pair with shorts in the summer or under a classic blazer at the height of winter. Whether you're gung ho about the trend or on the fence, allow me to suggest the Old Navy Cropped Tube Top ($15), which I recently purchased (for $12, no less, using the promo code SWEET for an extra 20 percent off at checkout). Ahead, I break down everything you need to know about the top so you can make an informed decision about whether you need it, too.
What I Love About the Old Navy Cropped Tube Top
I'm calling it now: this will be one of Old Navy's most popular pieces for spring and summer. For starters, the price is hard to beat for the quality. The formfitting material is soft and stretchy, made of 57 percent cotton, 38 percent modal, and five percent spandex. I'm thrilled to report that, in my experience, the design doesn't slip down. Plus, it features a built-in shelf bra so you can bid farewell to bra straps, bands, and underwire.
This tube top is also the definition of versatile. Despite purchasing it at the height of winter just a few weeks ago, I've already worn it several times, wearing it as a base layer underneath a leather jacket (pictured below) and beneath an oversize cardigan on a lazy day. For context, I ordered the tube top in the off-white hue called Wish Bone, the perfect neutral to satisfy my winter wardrobe until spring arrives.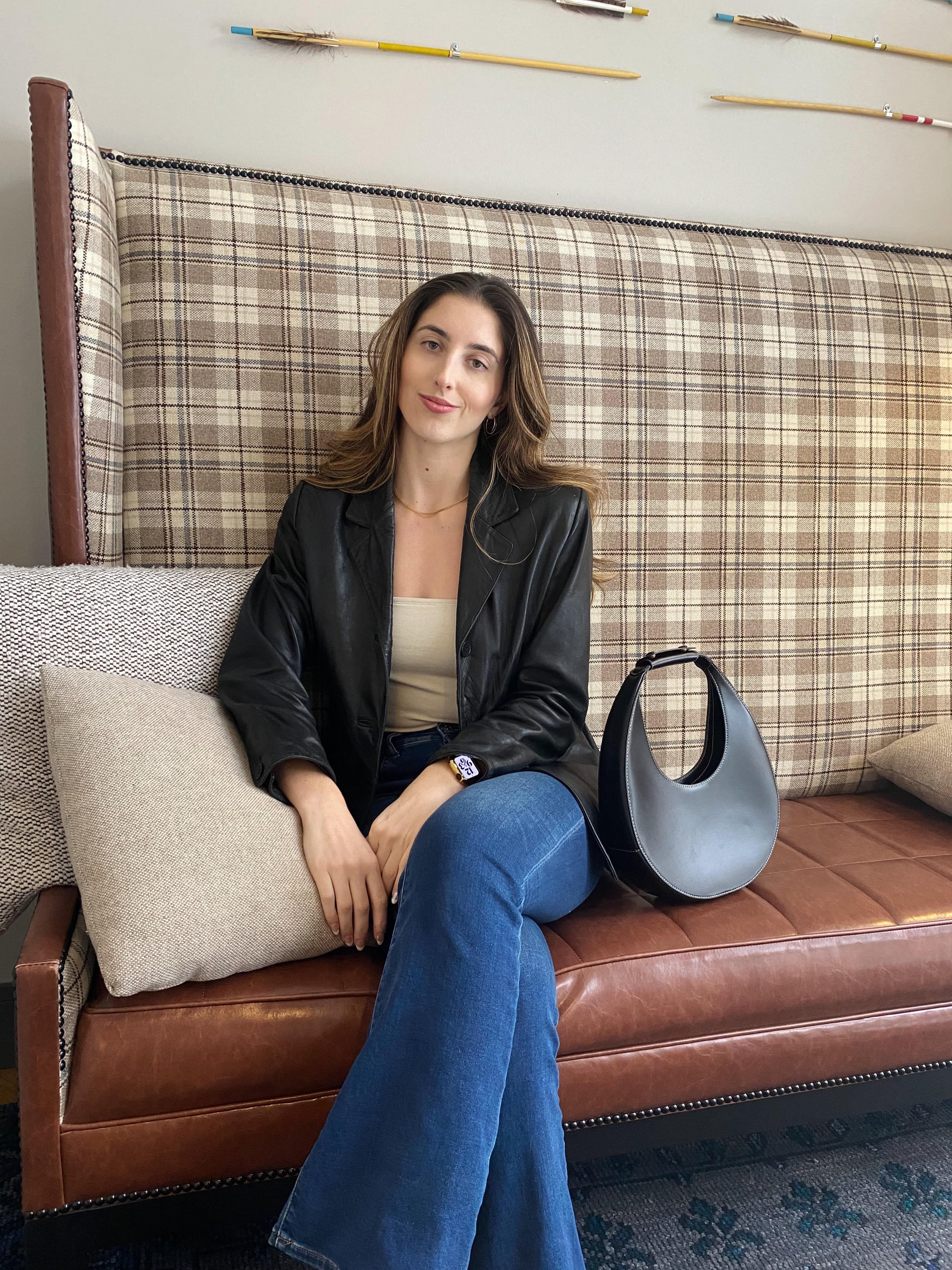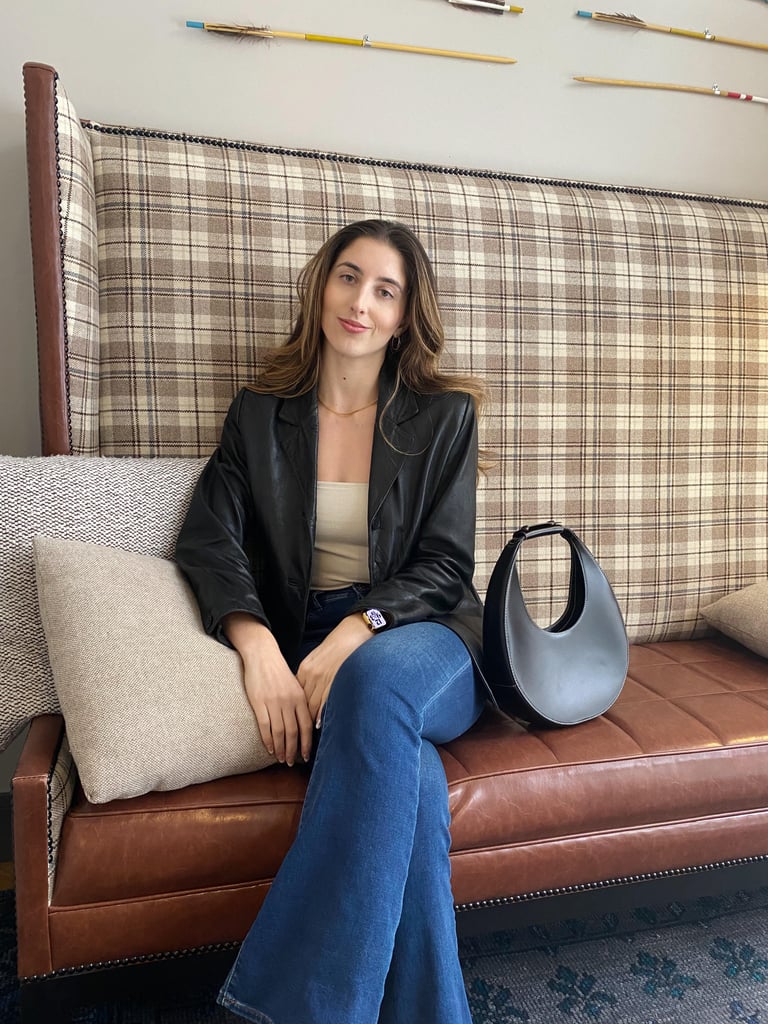 What's Worth Noting About the Old Navy Cropped Tube Top
This tube top has mostly five-star ratings and a handful of negative ones sharing the same critique: it runs small. That said, you might want to consider ordering one size up from your usual preference. Just keep in mind that this wasn't the case for everyone — it fits me true to size. I ordered my usual medium, and it's undoubtedly fitted all over as promised, but not tighter than I expected.
Another detail worth noting is that you may still need to wear a bra if you want more support and coverage, though your comfort level will ultimately come down to personal preference. The fabric is surprisingly thick, but not thick enough to withstand walking through a cold gust of wind, if you catch my drift. Whether that bothers you or not is totally your call.
One Old Navy shopper who gave the tube top a five-star review wrote, "I am very large chested, so I do need to wear a strapless bra with this, but overall, I love it!" Another who gave it a perfect rating said, "This top is amazing. The bra on the inside keeps the girls where they should be. Would buy again." Clearly, you can't go wrong either way.
Who Is the Old Navy Cropped Tube Top For?
This crop top is best for anyone stocking up on versatile wardrobe basics for year-round wear. It'll suit both fashion minimalists and maximalists thanks to its extensive color range, featuring low-key neutrals and bold brights.
Additional Details About the Old Navy Cropped Tube Top
This tube top comes in sizes XS to XXXL and is also available in petite and tall sizes.
It comes in eight colors, including orange, blue, and black.
The brand advises you machine wash on a cold, gentle cycle and hang it to dry naturally.
Image Source: POPSUGAR Photography / Marisa Petrarca