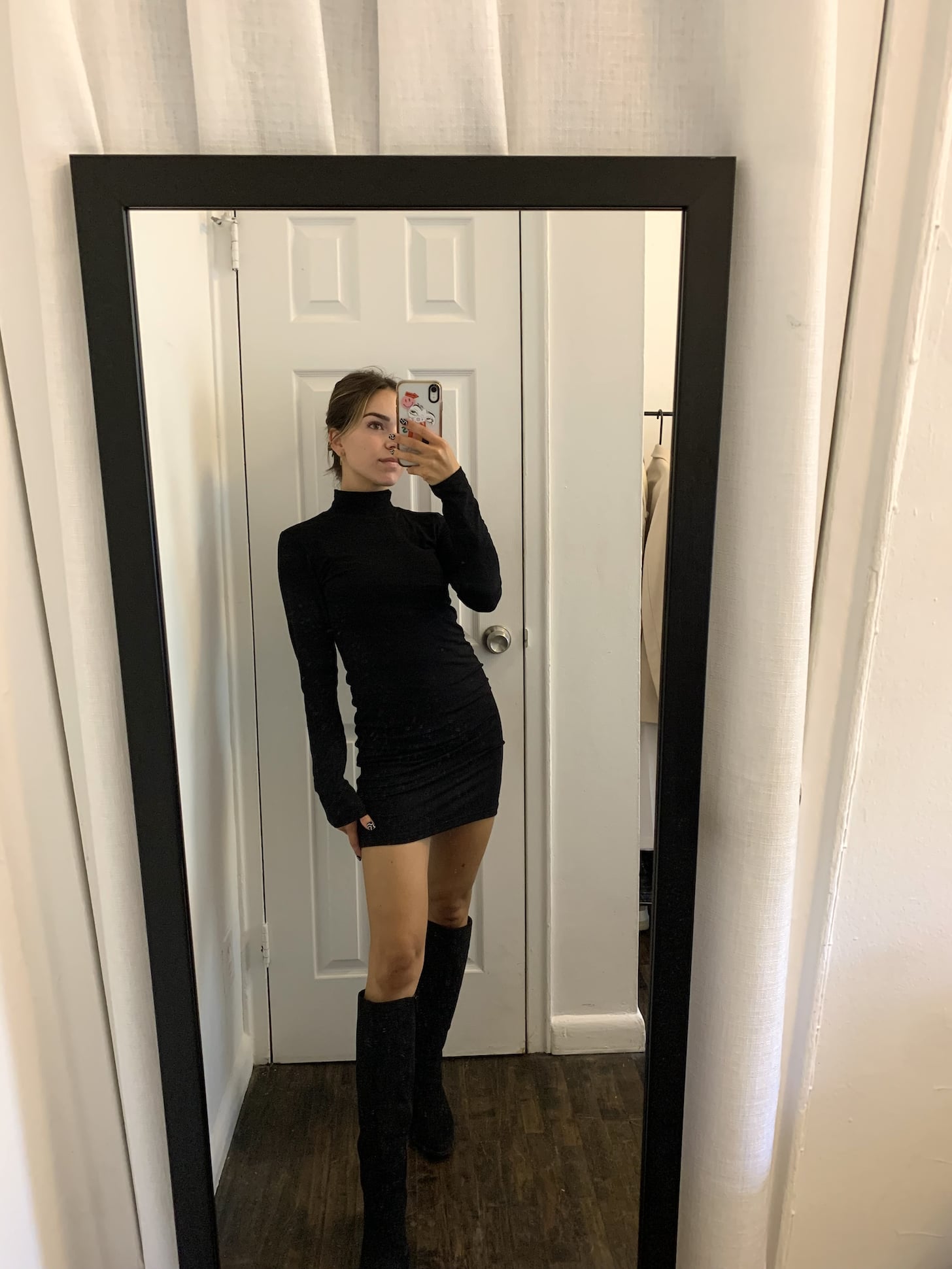 Until recently, summer was my favorite season. Not because of the warm, balmy nights or weekend vacations (although those are definitely perks), but because of another reason: The ability to wear dresses every day of the week. As someone who is 5'2″ with a short torso, dresses are my go-to when it comes to outfits. I've had a hard time finding jeans that not only fit my figure and don't drag on the floor, but also look good. For that reason alone, summer was the season I looked forward to because hot, sticky days meant one thing — I could wear a dress.
To me, dresses are the easiest and most foolproof way to look put together. They're a one-and-done outfit staple that you can dress up or down, depending on the occasion. They're flirty, they're fun, and they compliment my short legs much better than jeans do. And although I love sporting dresses in the summer, I usually steer away from wearing them in the fall because, 1. sweaters typically take over the trends, and 2. I had yet to find a warm-weather dress that was both casual enough for a day in the park as well as elevated enough for dinner with a date. (If you can't tell, I like easy, versatile, all-in-one outfits.) But, that all changed when I discovered the Old Navy Fitted Rib-Knit Mock-Neck Mini Dress ($35).
What I Like About the Old Navy Fitted Rib-Knit Mock-Neck Mini Dress
I was originally drawn to this dress due to its form-fitting silhouette. It's tight enough to accentuate my curves while also still being loose enough to be comfortable. On top of that, the length of the dress is exactly where I want it. It hits the middle of my thighs, which means it shows a little skin. And, because the ribbed material is a bit stretchy, this dress can be made longer if I so choose.
What I especially love is that this dress is lightweight enough to be worn on a sunny fall day as well as a cold winter night when paired with a warm coat. The mock-neck and long sleeves make it a great transitional piece for both fall and winter. Plus, it comes in six colors (black, dark brown, navy blue, white, gray, and baby blue), and it has sizes for tall and petite frames. Not to mention, the $35 price tag is also hard to beat.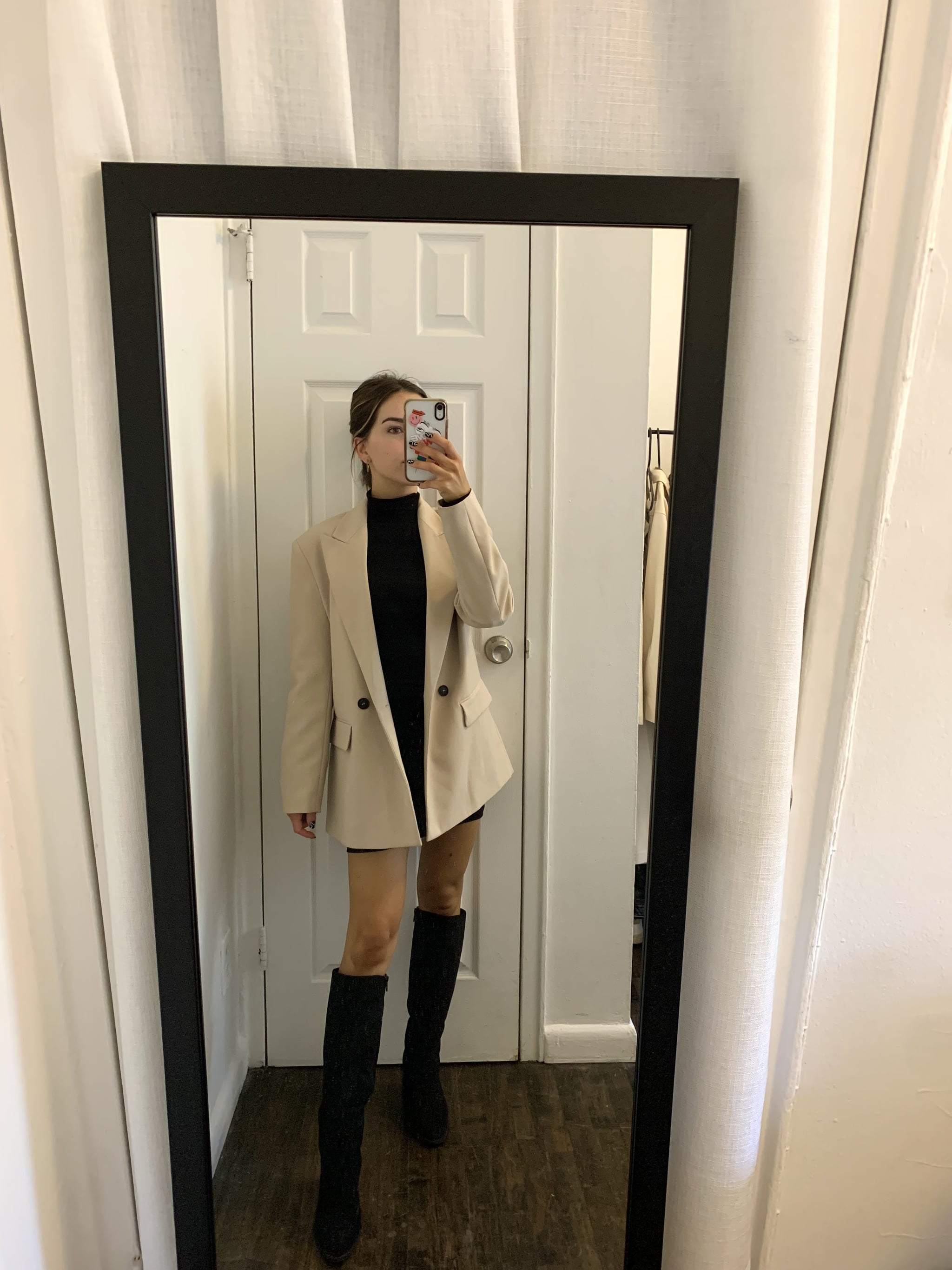 What's Worth Noting About the Old Navy Fitted Rib-Knit Mock-Neck Mini Dress
This dress is made from a thin, ribbed material that is not suited for cold weather. Although the long sleeves and mock-neck add some warmth, I would not suggest wearing this dress in temperatures below 60 degrees. That being said, this piece can be warmed up with a long coat, tights, and tall boots.
Aside from that, I noticed that some of the material bunched around my hips. While it's a bit hard to tell because the dress is black, this might be more noticeable when wearing one of the lighter-colored options.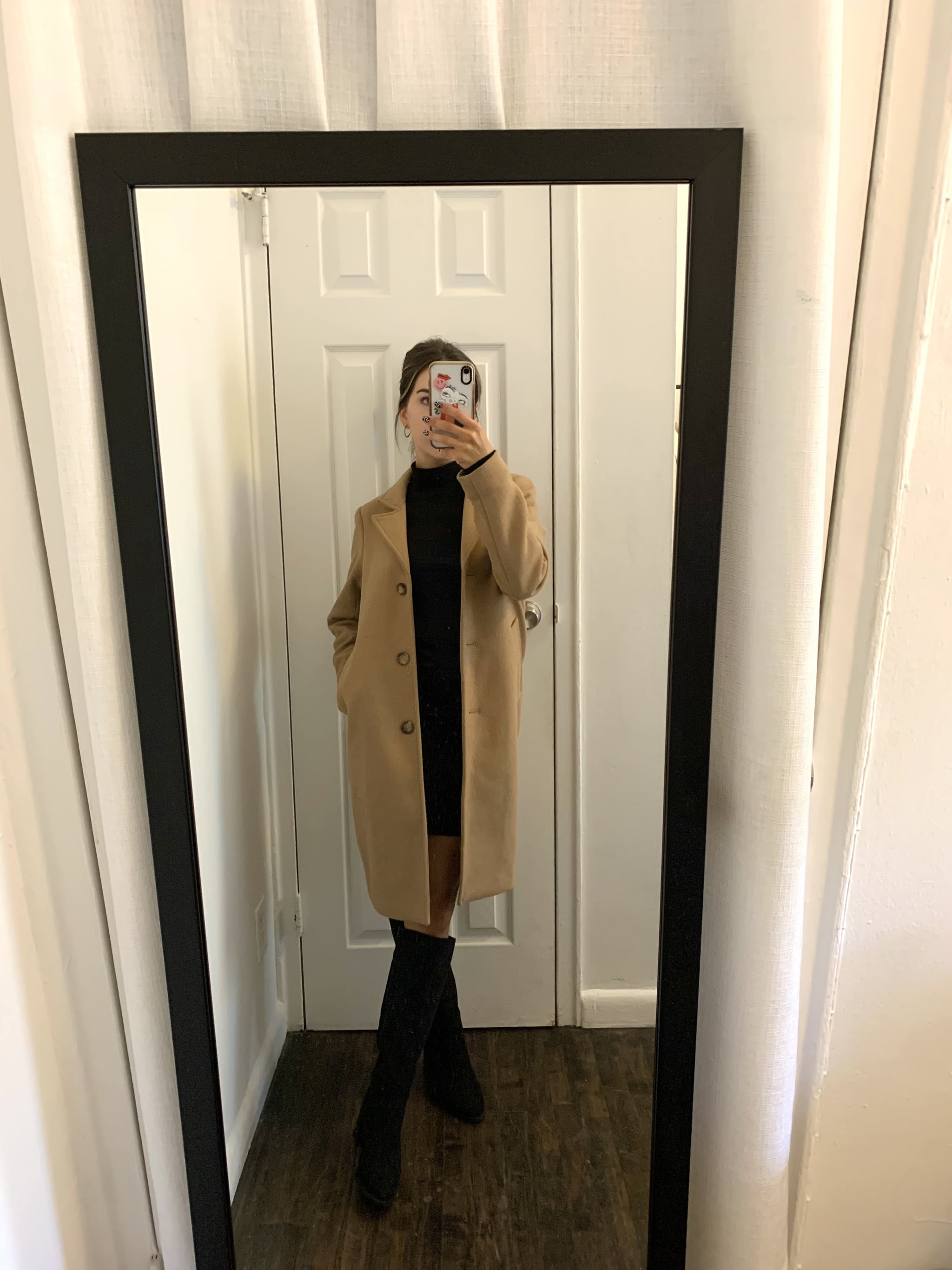 Who This Old Navy Fitted Rib-Knit Mock-Neck Mini Dress Is Best For
This dress is best for those like me who are looking for a versatile piece to wear during the fall. It has a timeless silhouette that can be paired with everything from knee-high boots and long coats to loafers and light jackets and so much more.
Additional Details
This dress come in six colors: black, dark brown, navy blue, white, gray, and baby blue.
It comes in regular and plus sizing in XS-4X, as well as Tall and Petite options.
It's made of 96 percent cotton and four percent spandex.
Rating:
Image Source: POPSUGAR Photography / Lauren Harano