WEEK OF July 25 – 3 1, 2022
You're a fan of almost every kind of romantic, dreamy love, Pisces—with the one notable exception being "tough love." And yet sometimes, that's the most important flavor of all. So if a situation crops up on Monday, July 25, that requires you to dish out some words of caution—or unpleasant advice—to someone close to you, don't break out in a cold sweat. A couple times a year, the great "benefics," Venus and Jupiter, form a tense 90-degree square, which can shake the pixie dust out of your eyes. But reality (while subjective) is important to regularly check in with, and if someone's behavior continues to stress or even torment you, it's up to you to do something about it. For starters, forget about what other people will think or if you're being a buzzkill. Going along with actions that don't align with your values is bane to your compassionate Pisces soul, and while it's never fun to take a stand, it is vital. If you sense a person is fudging facts or being dishonest in ANY way, you need to call them on it. Just make sure you've poked around and gotten the facts before hurling any accusations. Your intuition is your (not-so-) secret weapon, but what's needed here is cold, hard, incontrovertible evidence.
Have you been ready to turn over a healthy new leaf for a while, Pisces? Prepare to put your money where your fish gills are this Thursday, when the year's only Leo new moon powers up your sixth house of healthy living, well-being and self-care! That alone could kick off a sustainable health kick. But because luna also happens to be in a harmonious trine with auspicious Jupiter (your co-ruler), you've got a little extra cosmic oomph in your field. Forgive yourself for any "sins" committed in the past (hopefully you enjoyed them to the utmost!). Consider this lucky lunation the kickoff of a whole new cycle. And remember: You're not "competing" with anyone; this new phase is all about making wise and appropriate choices that will help you reach your own goals with fitness, energy and strength. And only you know what will feel like enough.
Your co-ruler, expansive Jupiter, makes another major move on Thursday when it shifts into it annual four-month retrograde. This year the pivot begins in Aries and your second house of finances and security (until October 28). This doesn't mean you will lose all your savings, get fired, or start panicking about the global economy. In economic terms, this would be called a "correction," a normal and even necessary way of getting things back to a realistic level after a wild ride. Be honest, Pisces: Have you been spending like there's no tomorrow or being a bit too casual about your budget? If so, this "reversal" could actually be an important stopgap. Jupiter in reverse isn't looking to go as big or as fast as it does in forward motion. In fact, this can inspire you to seek out discounts and bargains, and just maybe put the kibosh on mindless emotional spending. Jupiter will backflip into your sign from October 28 to December 20, your last chance to gain the self-awareness about your relationship to money, which is an invaluable life lesson. But you learn it if you don't go along with the program and put some conscious limits in place.
More From ELLE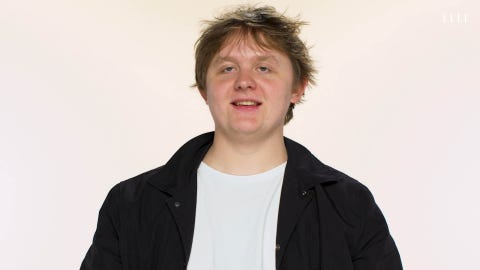 You'll hit the ground running this weekend, Pisces—and maybe racing in more directions than any mere mortal should. On Sunday, changemaker Uranus meets the fateful North Node in Taurus and your frenetic third house (with fast-and-furious Mars hot on their heels). Got your hands in too many pots? We're betting so. You may also realize that you're spending far too much time commuting from one place to another. And sure, if anyone could keep up with this variety show, it's you, Fish. But admit it: Aren't you getting a little exhausted here? Spreading yourself thinner than angel hair pasta is no way to accomplish anything. There's only one thing to do: Prioritize.
Identical twin sisters Ophira and Tali Edut (The AstroTwins), have been ELLE.com's official astrologers for over a decade. They are the authors of several astrology books, including their popular yearly horoscope guides, and have read charts for celebrities including Beyonce, Karlie Kloss and Emma Roberts. For their spot-on predictions, books and online courses, visit them at  astrostyle.com.