It's now been nearly three years since Kristin Cavallari split from baby daddy Jay Cutler. But after a decade with the NFL player, it hasn't been the easiest transition back into the single life — and it still isn't!
The problem isn't that in that figurative sea full of its plenty of fish there are no bites. Quite the contrary, there's been plenty of interest! And why shouldn't there be? The Uncommon James founder is a successful, independent woman in addition to being ridiculously hot! She's a catch, no doubt about it! But aquatic metaphors aside, what's the problem?
KCav stopped by Rachel Bilson's Broad Ideas podcast on Monday and spilled that some of her suitors lately have been wildly inappropriate…
Related: Jana Kramer & Kristin Cavallari Found Out They Were Dating John Mayer At The SAME TIME!
The Laguna Beach alum told her The OC counterpart that she's been approached by "a lot of married men" since the divorce! She lamented:
"Clearly, I'm not ready for a relationship because I'm attracting all of these unavailable men."
Ugh! We hope she's kidding because it would be so upsetting if she really is internalizing that. Like it's her fault these dogs see a 36-year-old divorced mom and think she'd make a good secret hookup partner — instead of seeing her as a full person deserving of a real relationship!
We have to wonder… are any of these guys celebs? Anyone we know? If they are, we wish she'd call their asses out! Well, she did hint at a poor history with athletes… But maybe she was just being a lot more specific to one guy.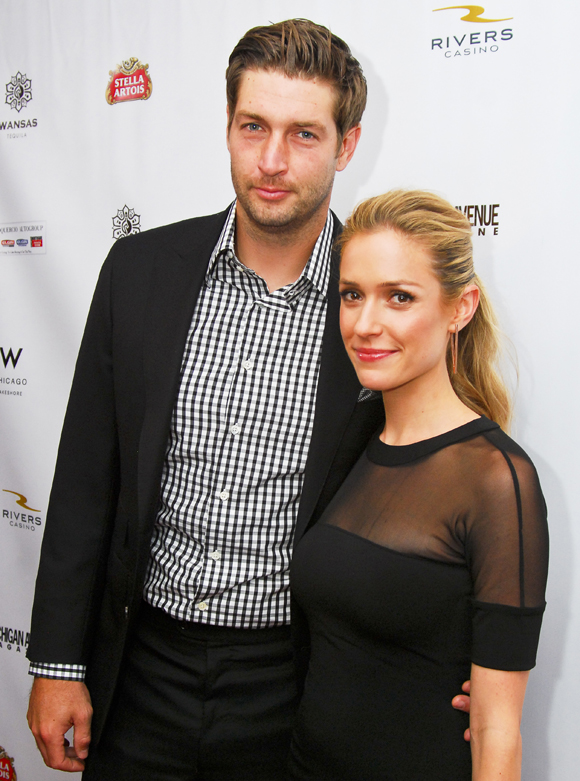 As much as Kristin may be annoyed by DMs from guys looking to cheat on their wives, she actually isn't in a place where she's pining for a full, serious romance right now either. She explained:
"I sit here and I think I want a relationship, but really I'm like, 'I don't have the time.' I want to just be mom and then work-wise my schedule is pretty busy until May, and then I'll have a bit more free time, but I just need to hunker down right now and focus on me. And not to say that I'm not dating a little bit or talking to some people or whatever. But anything serious, I'm just not in a place for it right now, which is fine."
What kind of guys has she dated? Mostly ones that showed her what she didn't want anymore. Naturally as a great-looking woman she's gotten a lot of hunky younger guys — but it hasn't worked out! She said:
"I've gotten a lot of 29-year-olds. I've dated a lot of kids in their 20s and I'm like, 'This is silly. I need someone who's established.'"
The big issue with these "kids"? They want kids of their own!
"I'm not going to have more kids. It would be so hard for me to go back and have another one because my baby is 7 and I can't imagine going back and doing it all again. So, unless I met the love of my freaking life and he wanted one and didn't have any, maybe, but like, I don't think so."
Sounds like Kristin is giving all the clues as to the kind of guy who should be knocking down her door — and even when! (Hint: She said May, guys, have some patience!) We recommend all you hot twentysomethings and dirty cheating cheaters sit this one out, but if that doesn't apply to you… Shoot your shot, we guess!
[Image via Kristin Cavallari/Instagram.]