Watching Requiem of the Rose King was an emotional rollercoaster ride, especially from Richard's perspective. The story is a loose adaptation of Shakespeare's Henry VI, Part 3 and Richard III. Anyone who knows anything regarding history knows that Richard Plantagenet's ending would not be a happy one, and Aya Kanno's version is perhaps even more tragic. Richard is intersex, and has been battling with his inner demons — quite literally — for a long time.
It's because of his inner demons and the cruelty of his world as a whole that has made it almost impossible for him to have healthy and stable relationships. Almost all of his relationships fall apart over the course of the series. Here's a breakdown of every major relationship that Richard had.
RELATED: Requiem of the Rose King Finale: Did Richard Get His Happy Ending?
Richard & Anne – A Relationship of Parental Respect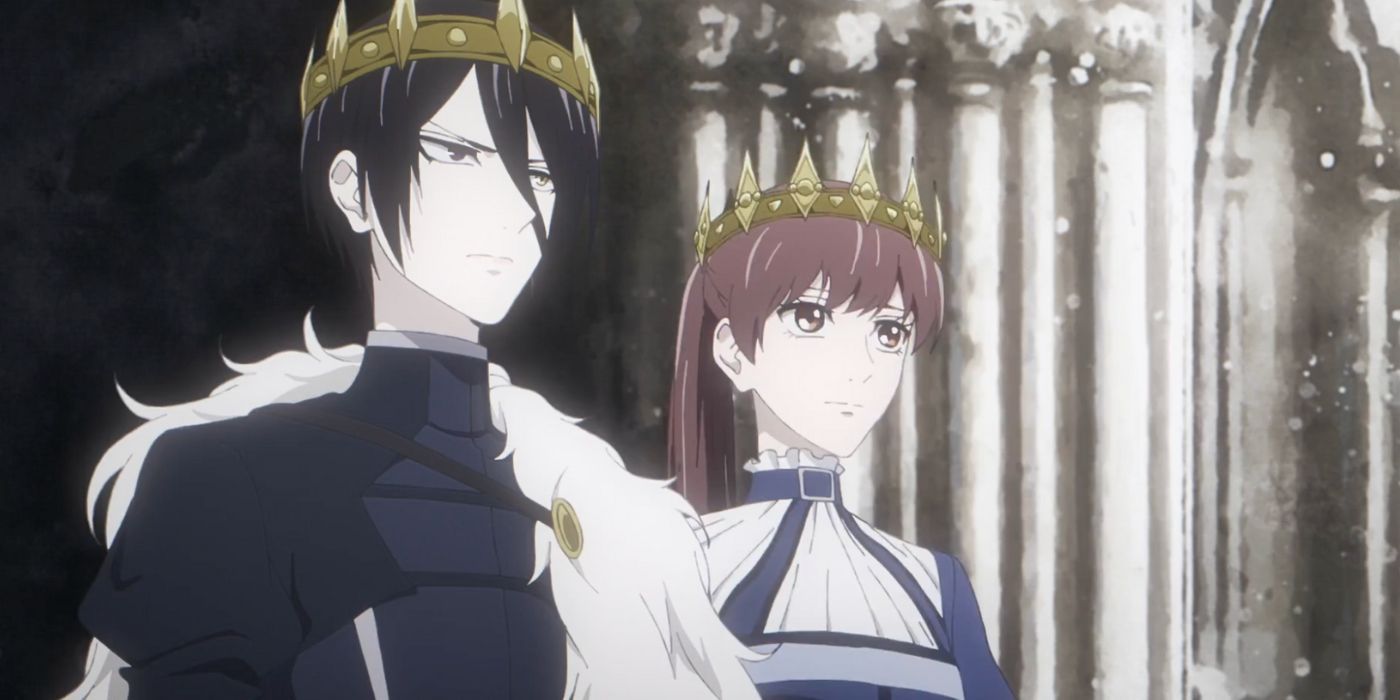 Richard and Anne first met when they were children. There was something very sweet and innocent about their relationship, as it was the first time Richard had made a friend. Unfortunately, it all turned sour when Anne's father revealed to his daughter that he had been leveraging her friendship with Richard to expand his circle of power. When she refused to become a tool in her father's politics, Richard overheard and thought that she was rejecting their friendship on account of him being intersex.
Their relationship worsened when Anne found out that Richard had had an indirect hand to her father's death and killed her husband. Richard's feelings towards Anne had already gone cold, not just because of what he had overheard, but by the time they had gotten married, he had already been hurt beyond repair by Henry's 'betrayal'. There was nothing in him that he could give to his wife.
As time went on, Richard slowly began softening towards Anne due to his love for their son Edward, and in turn, Anne could see that Richard truly cared about their son even though she noticed Richard had someone else in his heart. Anne was very perceptive, and knew that living a life as the king's wife would only result in bloodshed and tragedy. In the end, she put aside her own feelings for the sake of Edward's safety. Though Richard and Anne's relationship never went any further, her last thoughts before she died showed that she never stopped loving him.
RELATED: Why Some Shonen Romances Feel Like Shojo Romances
Richard & Catesby – A Childhood Love Story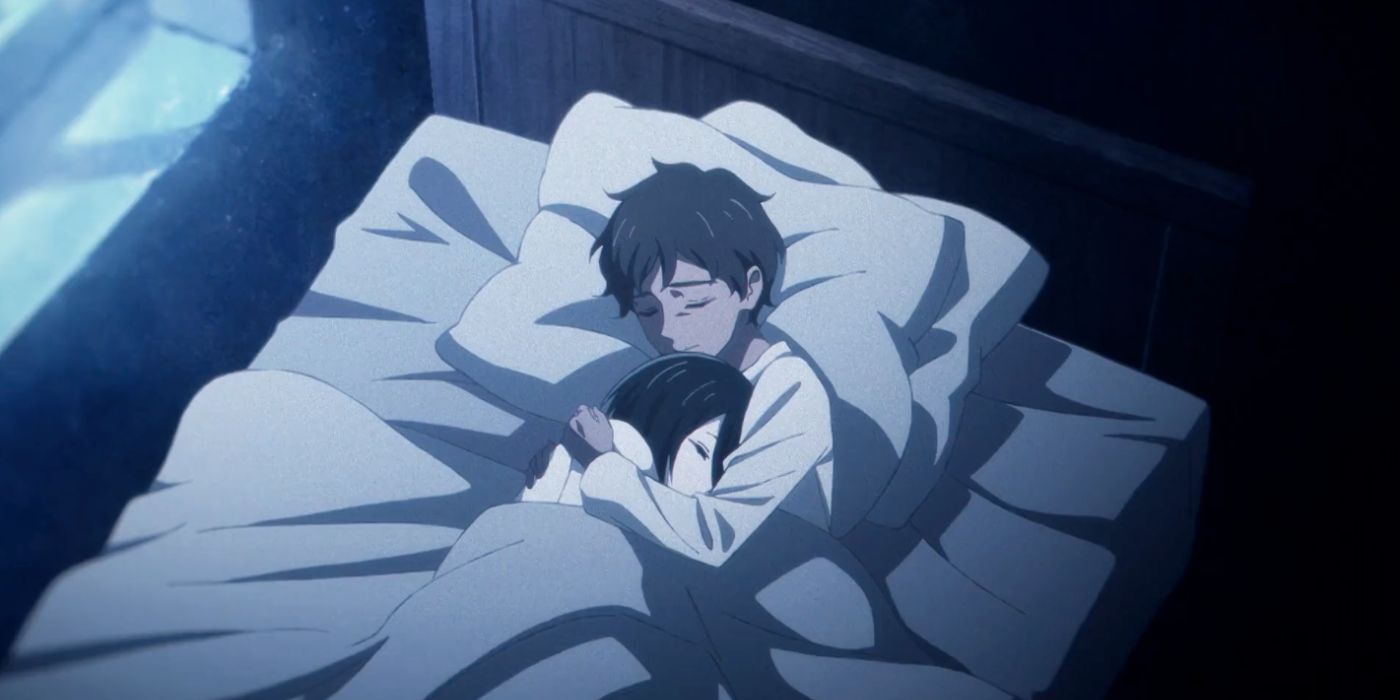 Catesby first met Richard when he was a babyt. From the moment he set his eyes on Richard, he knew that he was going to see to it that this boy and his dreams would be protected. There was nothing romantic or sexual between the two in their youth, but as they aged, Catesby's feelings towards Richard began trading romantic territoy. Buckingham caught onto this and taunted Catesby by saying that he would never choose to descend into hell with Richard, which was why he could never be with him.
Catesby has always been unfailingly loyal to Richard, from staying by his side, to protecting his secret. It was devotion that came from years and years of being together. It was in Catesby's arms that Richard found comfort whenever he was woken awake from his nightmares. Catesby never tried to break Richard out of his mental prison, but perhaps that's of no fault of Catesby — he could have realized that this was something only Richard can do, and all Catesby could manage is support, no matter what decision he made.
The only time Catesby 'disobeyed' Richard was when he took Richard away from the battle in the final episode, acting on his selfish desire for Richard to live. Ultimately, Catesby only wanted the best for Richard even if that meant he would have to watch his beloved be with someone else — as long as Richard survived, that was all that mattered to him.
RELATED: Fans of Tearjerker Anime Like Clannad Will Love This 2000s Japanese Movie
Richard & Buckingham – Toxic Soulmates to Eventual True Love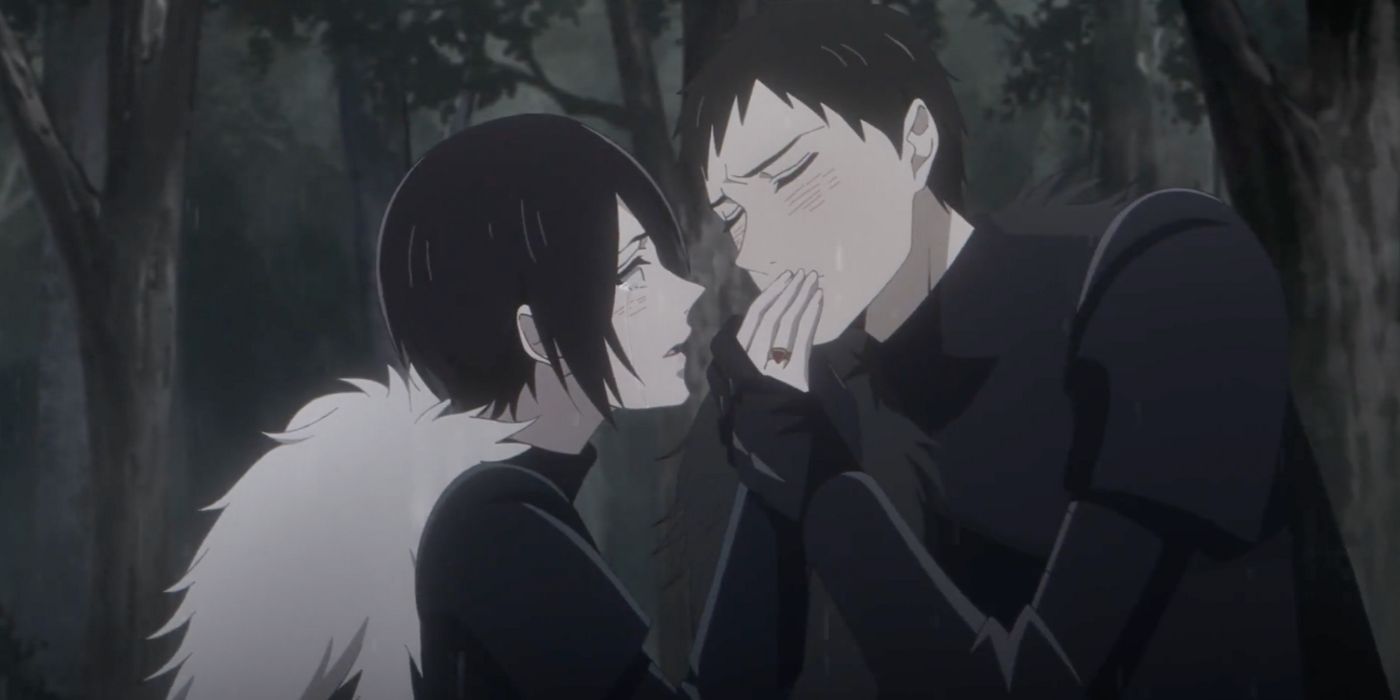 Richard and Buckingham's relationship is one of the most complicated in Requiem of the Rose King. The pair met when they were young, and something about Richard enticed Buckingham and prompted him to pronounce himself Richard's kingmaker. From then on, Buckingham pledged his loyalty to Richard and vowed to clear the path for him to become the king. Despite Buckingham being his most trusted and closest advisor, Richard still kept him at arm's length, something that the former noticed and did not like. He knew that Richard was hiding something from him.
Their relationship later changes when Buckingham finds out his secret and the two enter a sexual alliance. Their first time together was nothing short of traumatic and Richard began seeing sexual violence as a natural occurrence as a result. The two claimed to be soulmates because they both saw themselves as demons committing sin. While they may have had the same desires and goals, dubbing themselves soulmates isn't incorrect, but they were horrible for each other. Buckingham took advantage of Richard's vulnerability and yearning for love.
Sometimes, it was hard to tell is Buckingham's feelings were legitimate. Buckingham's love for Richard evolved from political gain to obsession. His feelings were too closely intertwined with his desire to see Richard sitting atop the throne, and often conflicted. He saw Edward as an obstacle — and wanted to find a way to get rid of him, even if Richard cared dearly for his son. At the thought of Richard leaving him for the crown and aborting the possible pregnancy, Buckingham chose to imprison him and force him into woman's clothing. Although at this time, Buckingham knew that he loved Richard, he felt like his hold on their relationship was tenuous and fragile at best.
RELATED: This Obscure Shojo Manga Took on Toxic Masculinity Before It Was Cool
Yet, it was clear how deeply the two loved each other. When Richard was with Buckingham, he felt like he could finally be his authentic self and be accepted and loved. As for Buckingham, from the moment he saw Richard when they were children, he had already fallen in love with him. Although Catesby had stayed by Richard's side, it was ultimately Buckingham who walked the dark and lonely path with him.
Buckingham claimed the two were soulmates because they were both demons, but in the end, he no longer saw Richard as a demon. He saw how much being a king meant to Richard and knew, after the events that transpired in Episode 20, that he couldn't do anything to stop him. Buckingham did the only thing he could — let him go.
RELATED: An Anohana Stage Reading Finally Revealed Jintan & Anaru's Relationship Status
Richard & Henry – First Love to Tragic Happy Ending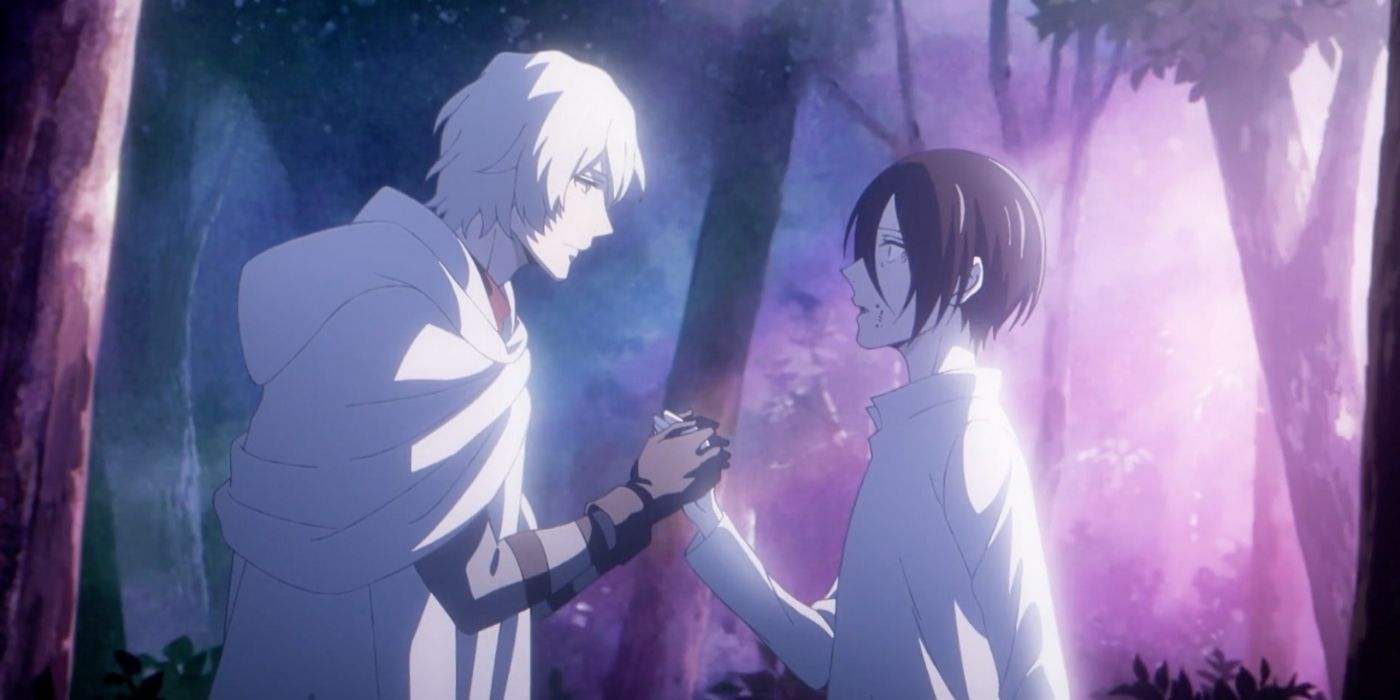 When Richard and Henry met, it was a scene straight out of a Disney movie. Henry came into Richard's life like a beacon of light infused with pure innocence. Richard was immediately drawn to him because he had had so little affection in his childhood. Similarly, Henry fell in love with Richard because he was drawn to Richard's purity, which was a novel notion in Richard's perspective. Although Buckingham and Richard's relationship is toxic, his relationship with Henry is far from healthy.
Richard was hiding who he was from Henry, and felt stifled whenever he was with him because he was constantly worried about how he was portraying himself. Meanwhile, Henry was only seeing a fraction of Richard, and in some ways, he was seeing only what he wanted to see. The two of them had too much unresolved trauma from their individual pasts. In the end, this dynamic came to a head when Richard finally showed his true self to Henry and was cursed at by Henry because of Cecily's manipulation.
Henry and Richard's relationship underwent a pivotal transformation when Henry came back from the dead. It was like a do-over for Henry: him losing his memories, turning him into a different person, while Richard alone bore a heavy burden of guilt and pain. Henry rejecting Richard in the past wasn't out of revulsion for his body, rather Henry coming to terms with his sexuality and his lust. When he returned as James Tyrrell, those societal constructs fell away from him, allowing him to finally love Richard.
The question that many fans have on their minds is who Richard would have ended up with, or who Richard loved more. The truth is, it would have been extremely difficult for Richard to have any kind of stable romantic relationship with how emotionally fraught he was. The only way he could have room to love someone else was if he learned to love himself.