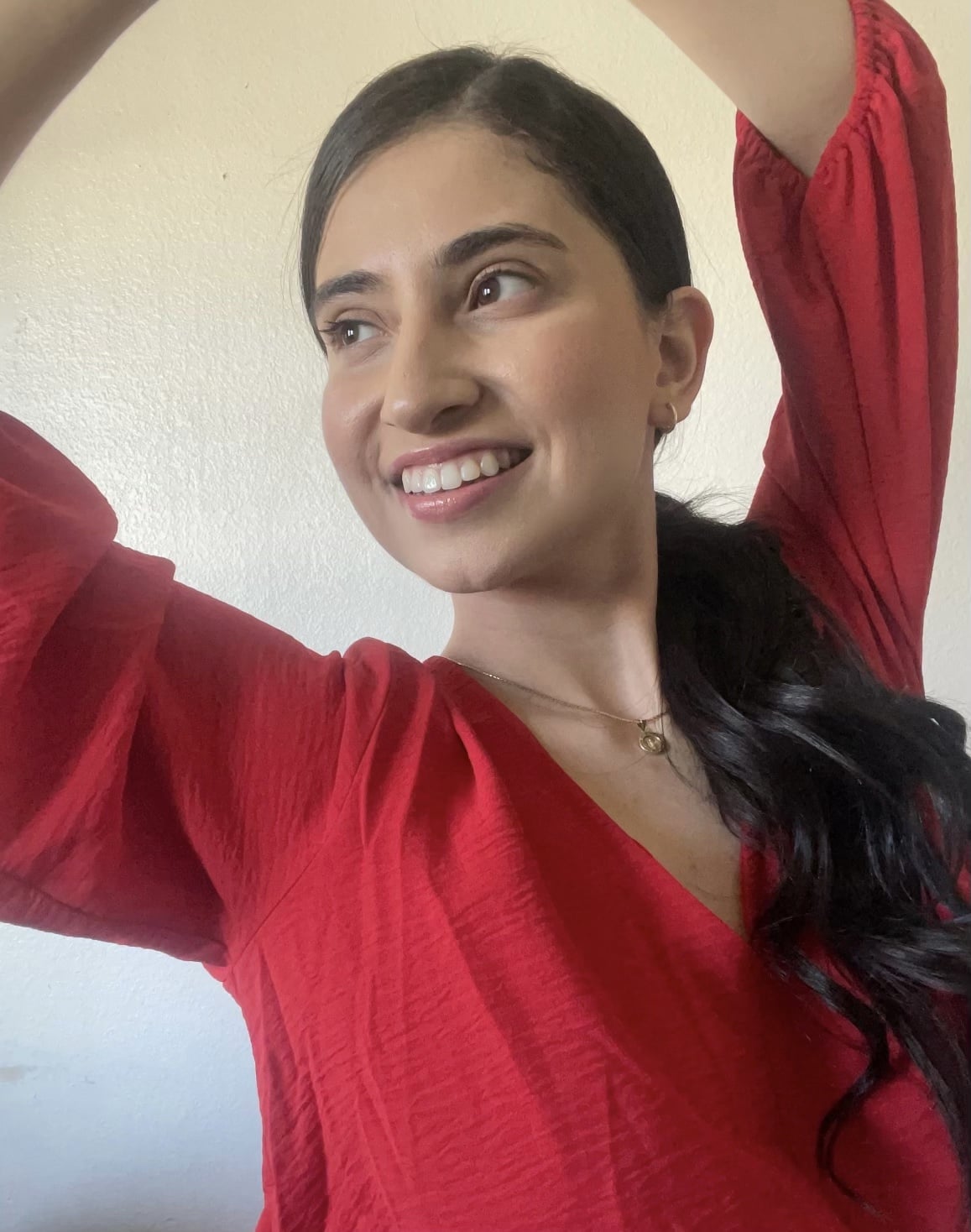 When it comes to completing a look, jewelry is definitely on my list. Without a pair of earrings, I always feel like I'm missing something. When I discovered the affordable RoseJeopal gold hoop earring set ($13) on Amazon, I never purchased earrings elsewhere. Growing up in dance studios, I had to avoid wearing jewelry to class because it could become a hazard. But gold hoop earrings became my solution. When attending a dance class now, I always carry these dainty gold hoop earrings in case I want to add something to my look while playing by the rules.
If you're a dancer or fitness instructor and looking for a cute pair of earrings that don't get in the way, I highly recommend this set. I did a full POPSUGAR Fitness dance cardio workout while wearing these hoops, and they stayed on the whole time. They're so lightweight that I forget I'm even wearing them. They're not too distracting or hazardous, and you can definitely move freely without worrying if your earrings will fall out or if a needle will poke you behind the ear.
With the less-is-more approach, I know I can never go wrong with a pair of dainty hoop earrings.
What I Like About the RoseJeopal Gold Hoop Earrings Set
What I love about these earrings is how easy they are to take on and off while still holding securely, and they're affordable and durable. They don't get tangled in my hair while working out or moving around, and they're made of high-quality gold and silver. I purchased the three small gold hoop earrings that come in various sizes (diameter: 13mm/0.51in, 15mm/0.59in, and 20mm/0.78in). I usually wear the smallest pair in the set, but there are many sets and sizes to choose from.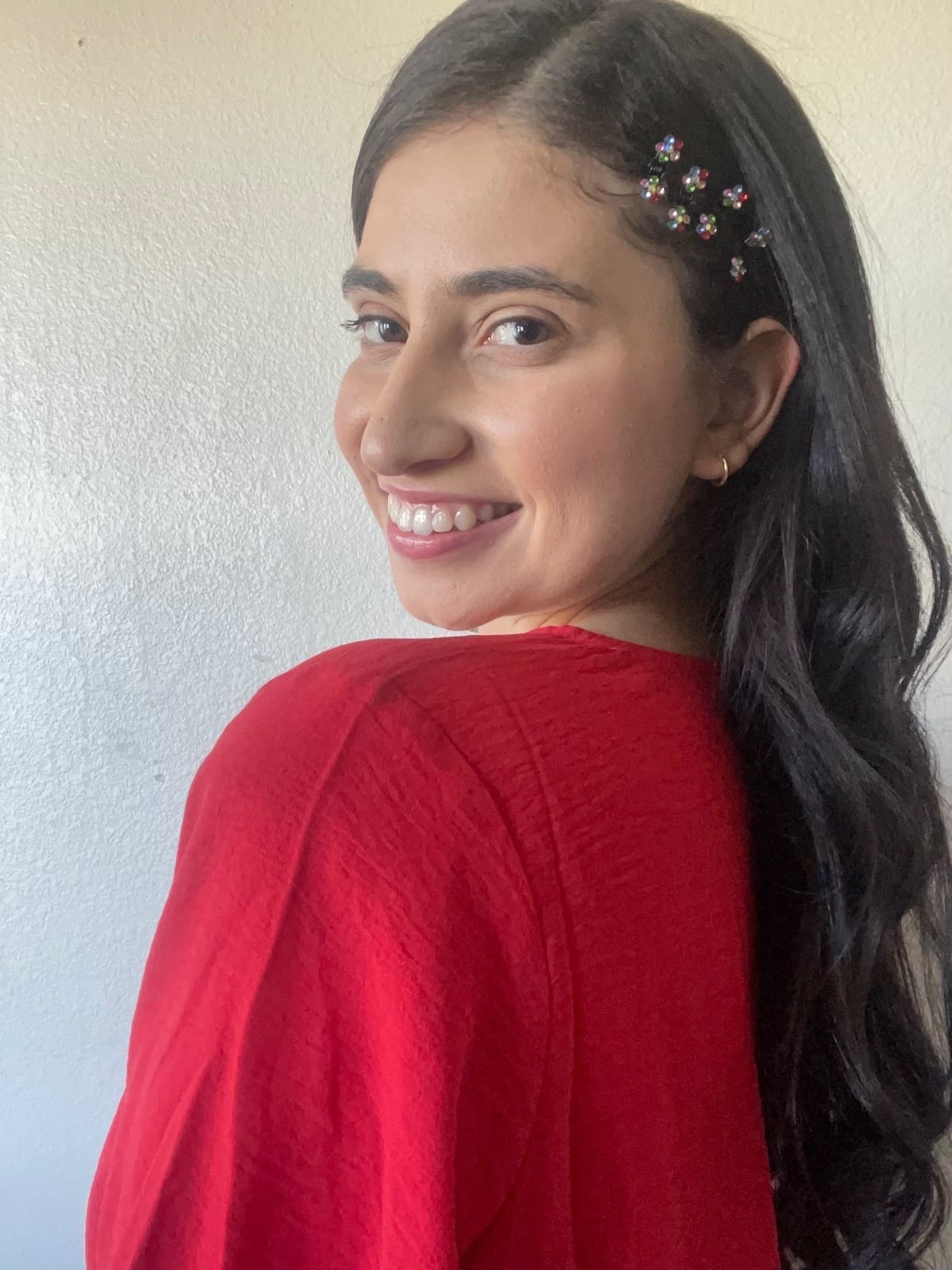 What's Worth Noting About the RoseJeopal Gold Hoop Earrings Set
I recommend getting yourself a small jewelry pouch or jewelry box to store these in when you're not wearing them. Like any small piece of jewelry, they can be easy to lose or misplace. This also helps with staying organized with your jewelry, and it's nice to have them all in one place.
Who Is the RoseJeopal Hoop Earring Set Best For?
These lightweight hoop earrings are perfect for anyone looking for something simple to wear with any outfit, while also keeping it classy.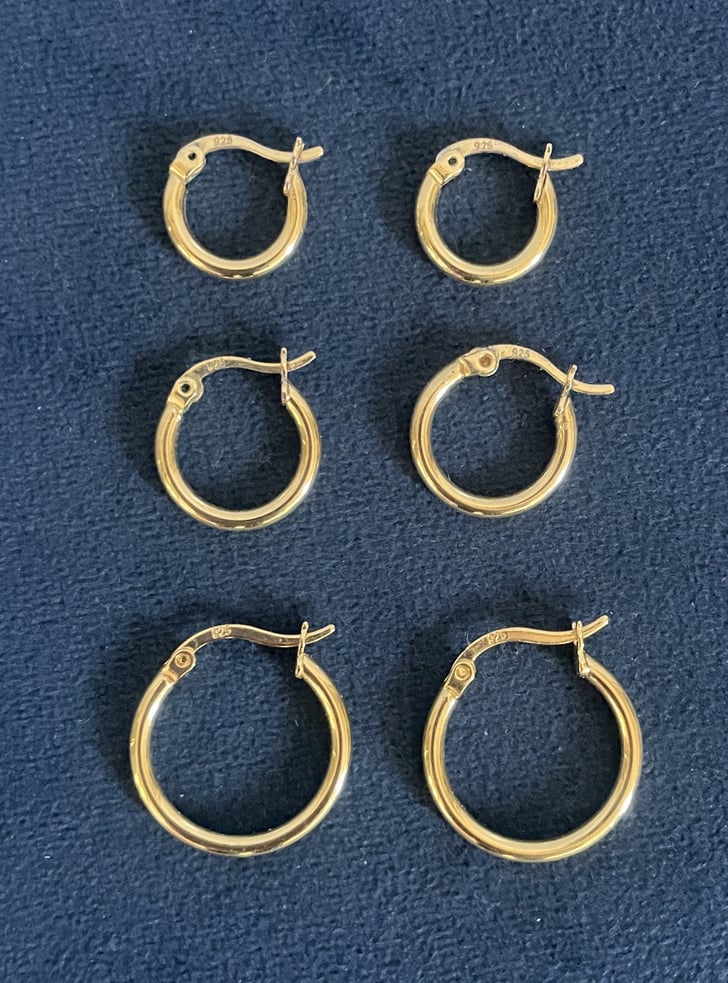 Additional Details About the RoseJeopal Hoop Earring Set
Material: The earrings are made out of high-quality 925 sterling-silver posts and are 14K gold plated. They're also hypoallergenic and great for sensitive ears.
Color options: The set comes in gold, silver, rose gold, and black.
Size range: Depending on the set you purchase, it can include a mix of 13mm, 15mm, 20mm, 25mm, and 30mm size hoops.
Where Is the RoseJeopal Hoop Earring Set Available?
The RoseJeopal gold hoop earrings set is available on Amazon.
Rating:
Image Source: POPSUGAR Photography / Lilian Gonzalez