She-Hulk: Attorney At Law creator and head writer Jessica Gao reveals more details about the upcoming Disney+ series, specifically concerning the return of Charlie Cox's Matt Murdock/Daredevil. Marvel Studios' She-Hulk: Attorney At Law premieres on Disney+ on August 18, and will follow Tatiana Maslany's Jennifer Walters, an attorney who has to navigate superhuman-related legal cases after gaining the ability to transform into a 6'7″ Hulk.
Fans were left reeling after Cox's first return appearance as the character in the MCU proper, a brief cameo in Spider-Man: No Way Home, in which Murdock gives legal advice to Peter Parker after he finds himself exposed as Spider-Man and framed for the murder of Quentin Beck/Mysterio. Cox appeared for only one scene in the Spider-Man threequel, but made a significant impact when he used his heightened senses to catch a brick that had been thrown into the Parker household. His appearance in that film had greater implications for the MCU, though, as it was the first instance in which a character from the Netflix Daredevil series, and the largely self-contained Marvel-Netflix series as a whole, appeared in a film project in the flesh and was integrated into the over-arching MCU narrative.
Related: Daredevil's Return Fixes A Forgotten Part Of The MCU
In an interview with the The Direct, Gao speaks about her experience of working with Cox on the series and having access to the Daredevil character. She describes being shocked to get approval to use Murdock and shares her appreciation for Cox, who had to integrate his character with a much lighter She-Hulk tone. Check out her full quote below:
Well, first of all, we were shocked that we were able to use him. Like, when we first heard that he was on the table, I mean, we couldn't believe it. We kept thinking like, 'Okay, at some point, someone's gonna say 'Just kidding.'' Like, 'It's a cruel joke, and you actually can't have him.' And it just kept going and kept going. And Charlie is so wonderful. He's so game to do whatever, and he's such a wonderful actor, and a wonderful human being. What was so fun about bringing him and Daredevil into our world is that people have already seen a Daredevil who is very dramatic, little bit on the heavy side, very dark, brooding. And it was so fun to be able to do–and we do this with every character cameo from the MCU–is we take them from the environment that you know them from, which is a much more dramatic and action-oriented role, much more on the serious side, and we bring them into our world and they get to play in the tone of She-Hulk. And they got to explore and we get to see a lighter side of that character.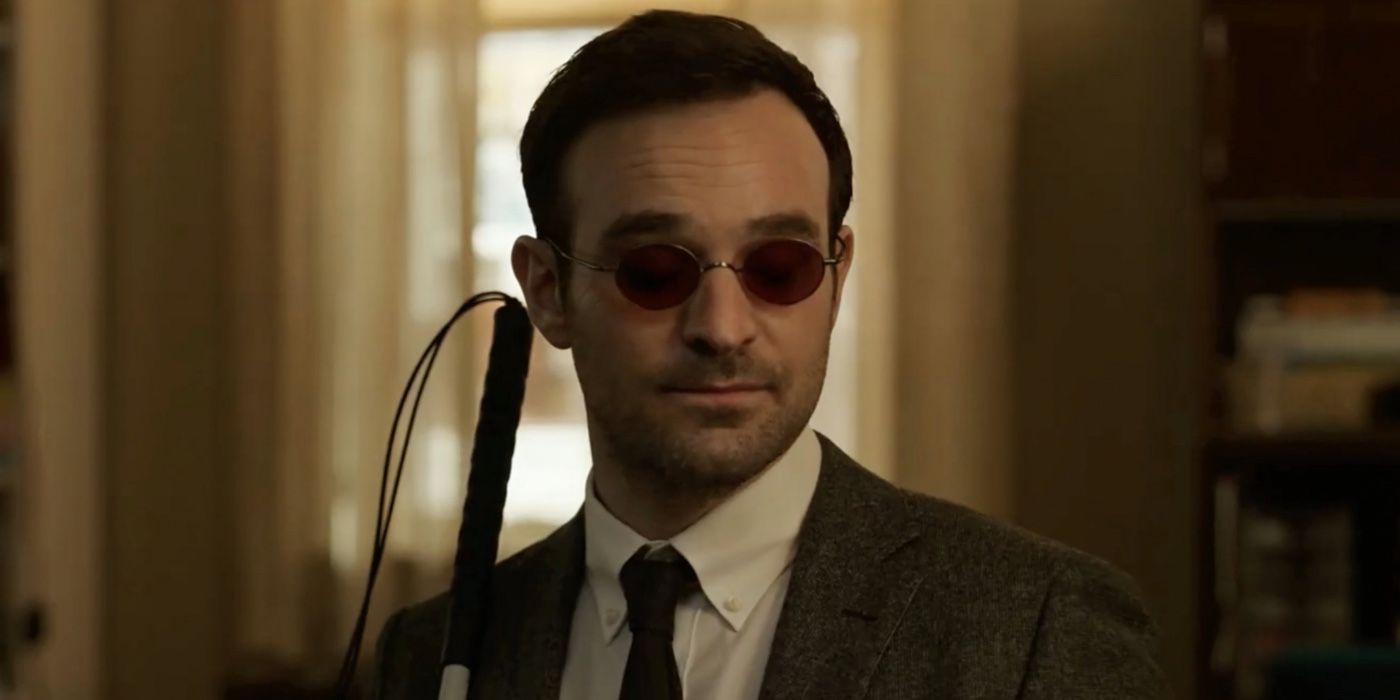 Since the news broke of Daredevil appearing in She-Hulk, fans have speculated on his characterization and whether the Devil of Hell's Kitchen will be a watered-down version of the dark, brooding iteration from the Daredevil series. It has already been revealed that he will be donning a more comic-accurate Daredevil suit, an updated version of the Netflix suit with both yellow and red coloring that echoes the character's first appearance in Marvel Comics in 1964. Gao's excitement at exploring a "lighter side of that character" seems to confirm some changes are ahead, though just how different this Matt Murdock will be remains to be seen.
Daredevil is not the only previously seen MCU character that Maslany's Walters will encounter in She-Hulk: Attorney At Law. As well as Mark Ruffalo's Bruce Banner/Hulk, who will show her the ropes, Tim Roth's Emil Blonsky/Abomination and Benedict Wong's Sorcerer Supreme Wong – who both duked it out in Shang-Chi and the Legend of the Ten Rings – will add to their MCU appearance tally. With fellow lawyers, sorcerers, and monsters to contend with, it will be interesting to see how Walters deals with it all while learning to live as a "green rage monster."
Source: The Direct