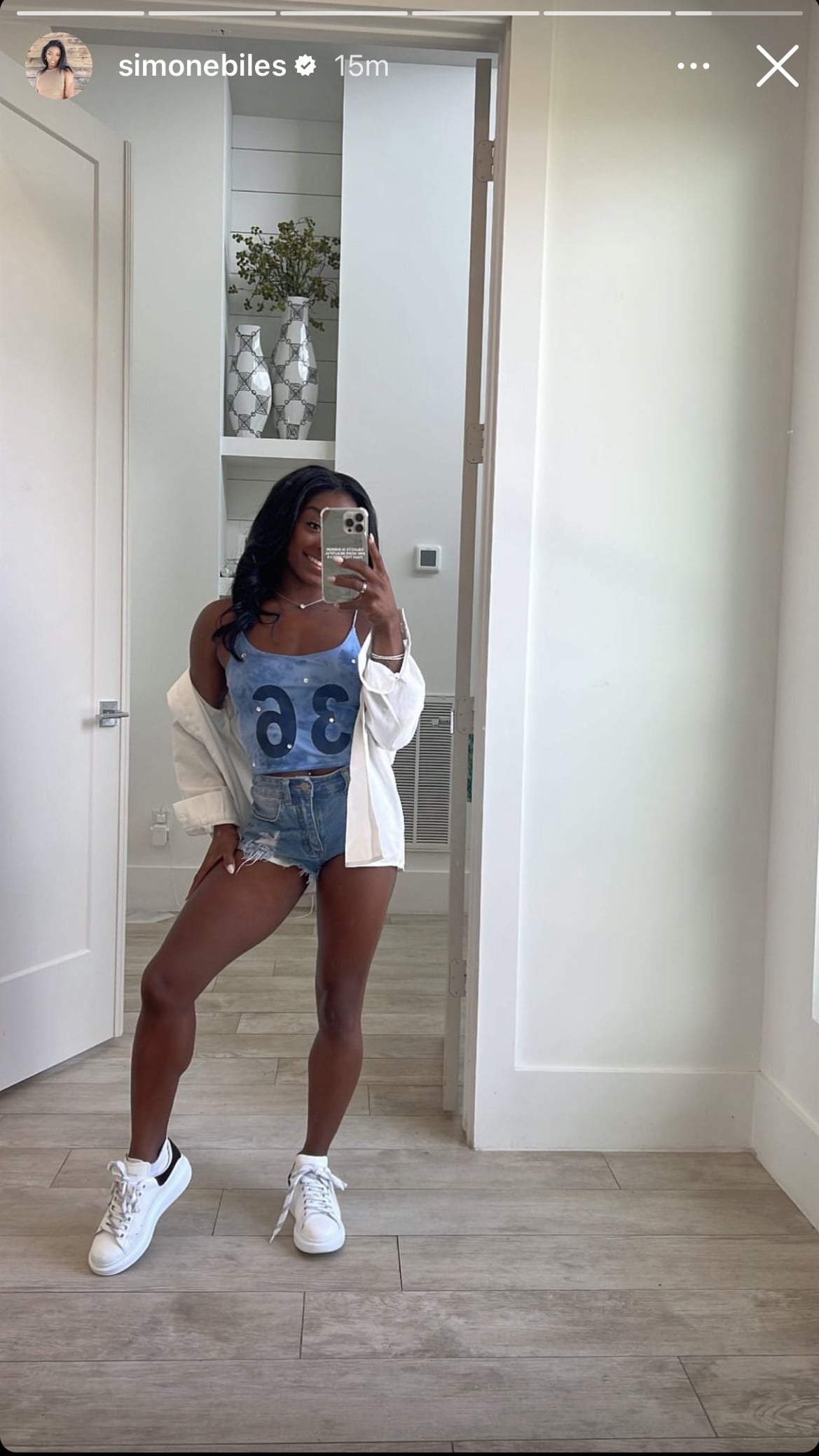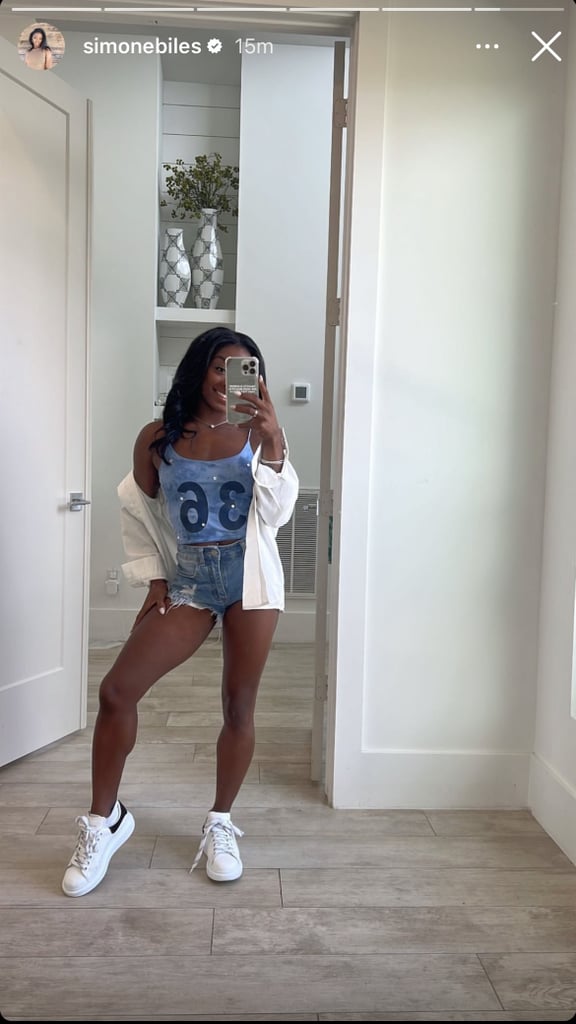 Many of Simone Biles's recent looks have incorporated subtle nods to her fiancé, football player Jonathan Owens. On Sunday, for example, the gymnast posted a mirror selfie on Instagram, wearing a pale-blue tank top and cutoff jean shorts with an oversize white button-down hanging from her arms. On the tank top, the number 36 is clearly visible, and that number is no coincidence — it's the number on Owens's jersey for his NFL team, the Houston Texans. To complete the casual, off-duty look, the Olympian went with white low-top sneakers.
This tonal, blue-on-blue moment channels the ever-popular monochromatic trend that's been spotted on runways from Chloé to Valentino, in addition to being a favorite among the street style set. Although wearing the same hue from head to toe can sometimes come across as over the top, when done with the right variations of the color, this style trick can easily work for day-to-day outings.
Biles has her date-night wardrobe down to a science. She's a frequent source of fashion inspo for going-out looks — from a dressed-up version of these same denim shorts to slinky dresses for a night out on the town. But she's also worn many outfits that offer a nod to Owens. With this latest look, she's proved that her go-to summer uniform of a tank top and denim shorts can be personalized to show support for her husband-to-be.
As her wedding approaches, Biles is likely to keep sending subtle style messages that pay tribute to her love. In the meantime, be sure to read up on her favorite bridal designers and wedding-day colors.