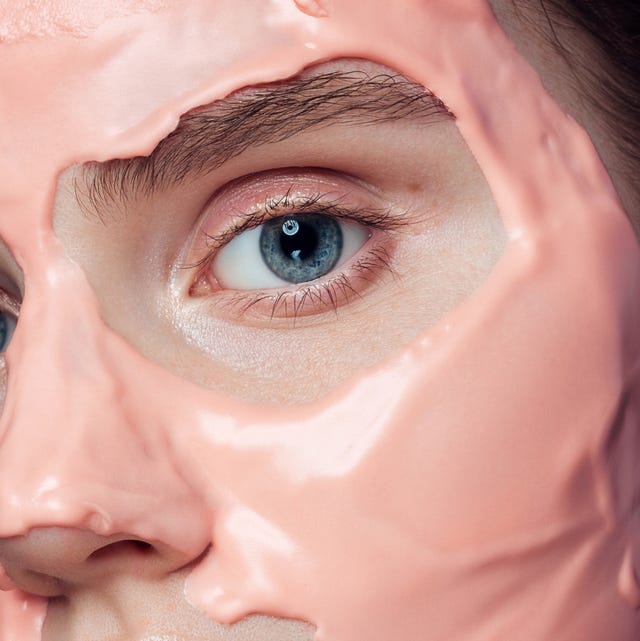 CoffeeAndMilkGetty Images
Very few things are as luxurious and indulgent as applying a face mask. So about once a week, I like to give myself a nice pampering and choose a treatment that will help me relax after a long week. Bonus points if you're sipping a glass of white wine. But which mask to choose? Do you go for a pore-cleansing clay mask? A deeply hydrating sleeping mask? Maybe something to soften a fine line or two? The options are endless.
Face masks are a great way to boost your skin's great ingredients you don't ordinarily use in your skincare routine. So whether you have dry skin, sensitive skin, or acne-prone skin, here are 18 face masks worth indulging in tonight.
Advertisement – Continue Reading Below
1
Best For Dull Skin
Watermelon + AHA Glow Sleeping Mask
2
Best For Sensitive Oily Skin
Purifying Clay Mask
3
Best For Damaged Skin
Like Butter Mask
4
Best For Enlarged Pores
Superclay Purify + Clear Power Mask
5
Best For Breakouts
Salicylic Acid 2% Masque
6
Best For Damaged Skin
Snail Rescue Intensive Wash-Off Mask
7
Best For Fine Lines
Super Collagen Mask
8
Best For Uneven Skin
Charcoal Detox Mask
9
Best For Very Dry Skin
Jet Lag Mask
10
Best For Sensitive Skin
Cucumber Gel Mask
11
Best For Unwanted Texture
Cold Plunge Pore Mask
12
Best For Plane Facials
Facial Treatment Mask
13
Best For Cystic Acne
Rapid Response Detox Masque
14
Best For Blackheads
Detox Mask Green Tea Blend
15
Best For Rough Patches
Water Sleeping Mask with Squalane
16
Best For Beginners
Facial Sheet Mask Combo Pack
17
Best For Glowing Skin
Australian Pink Clay Porefining Face Mask
18
Best Spot Treatment Mask
Proactiv Skin Purifying Mask
Meet the Expert
Dr. Omar Ibrahimi, Dermatologist
FAQs
Who should be using a face mask?
"Face masks are a great opportunity to deliver quality ingredients to your skin that can help maintain youthfulness, restore hydration and slow the aging process," says Dr. Ibrahimi. "Almost everyone could use a face mask if you have the time to dedicate to applying the product in the evening. There are different face masks for different concerns including brightening, hydrating, oily skin or anti-aging purposes."
Are face masks a necessary item in a skincare routine?
"I wouldn't call them necessary but its an excellent opportunity to indulge your skin in a fun pampering routine and it doesn't need to be done every night. It could be a once or twice a week treat for your skin," says Dr. Ibrahimi.
What kind of face masks do you recommend?
"I would pick the type of face mask depending on the age and goals of the patient," says Dr. Ibrahimi. "Older patients probably want to focus more on anti-aging whereas patients with oily or acne prone skin may want to choose something that reduces sebum production."
This content is created and maintained by a third party, and imported onto this page to help users provide their email addresses. You may be able to find more information about this and similar content at piano.io
Advertisement – Continue Reading Below