HBO Max is going through a rough patch as a massive scripted content gutting is underway. In addition, several HBO Max exclusive films have departed from its library. But there's no reason to unsubscribe — there's still plenty to watch on HBO Max this weekend.
Despite the change HBO Max is undergoing, August still looks bright for the streaming platform. Multiple A24 movies have arrived in the library, and the Game of Thrones spinoff House of the Dragon is hitting the platform at the end of this month. With these additions, hope is still alive on HBO Max. To take advantage of August's recent drops, watch these movies and TV shows this weekend, from a jaw-dropping sci-fi drama to comfort reality TV.
RELATED: The Best New Shows on HBO Max (August 2022)
Ex Machina Is the Sci-Fi Genre at Its Best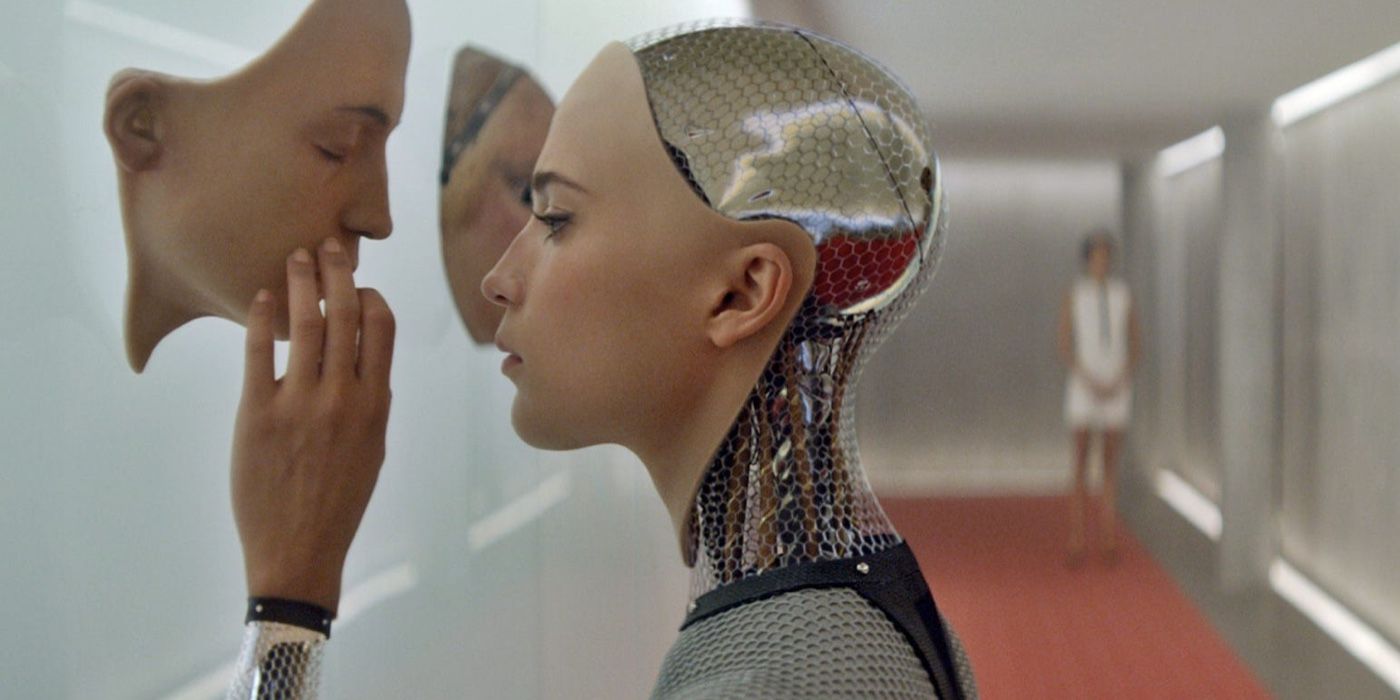 One A24 movie that recently dropped on HBO Max is the science-fiction film Ex Machina. Directed by Alex Garland in his directorial debut, Ex Machina is an example of top-notch filmmaking, especially in the sci-fi genre. The effects and visuals are subtle but extraordinary, and the tight circle of a cast keeps things grounded. The film only has four significant characters: Caleb (Domhnall Gleeson), Nathan (Oscar Isaac), Ava (Alicia Vikander) and Kyoko (Sonoya Mizuno).
Ex Machina follows Caleb as he's been chosen to visit the luxurious home of tech CEO Nathan. What he doesn't know is that Nathan wants Caleb to judge whether his humanoid robot Ava is capable of thought and consciousness. The movie primarily stays within the setting of the home as Caleb uncovers Nathan's truths and tests Ava's humanity.
Whiplash Embraces the Obsessed Artist Trope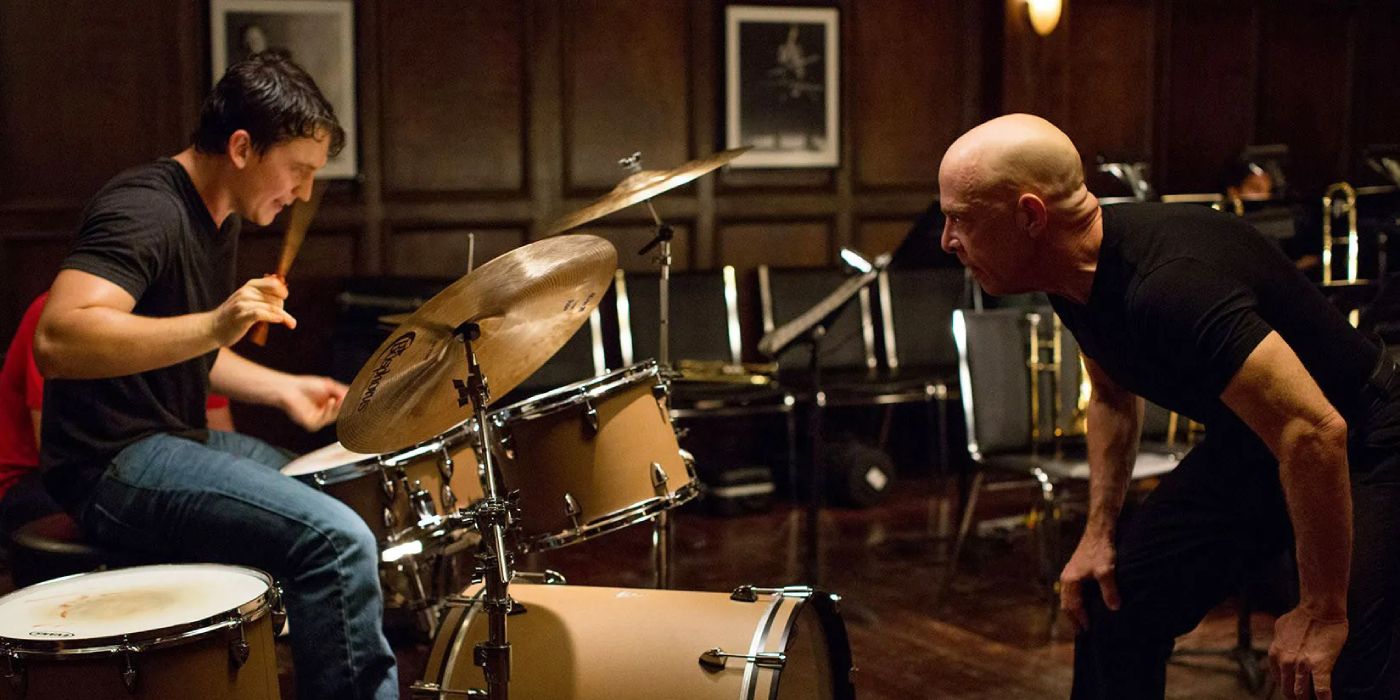 Another A24 addition to HBO Max is the psychological drama film Whiplash. Directed by Damien Chazelle, Whiplash stars Miles Teller and J.K. Simmons as an ambitious drummer and his harsh instructor, respectively. The pair's dynamic makes a rather simple premise into a heart-pounding story that pushes both the characters and viewers' limits.
RELATED: One Scene Could Make HBO's The Last of Us the Scariest Video Game Adaptation Yet
Whiplash is notably one of the many examples of the recently popularized "obsessed artist" trope seen in film and television. Other movies like this include I, Tonya and Black Swan, which are also heavily praised. Whiplash tells the story of an artist seeking greatness, but the sacrifices and deterioration of his physical body and mind make viewers question how much perfect artistry is worth.
Have an Action-Packed Weekend With Charlie's Angels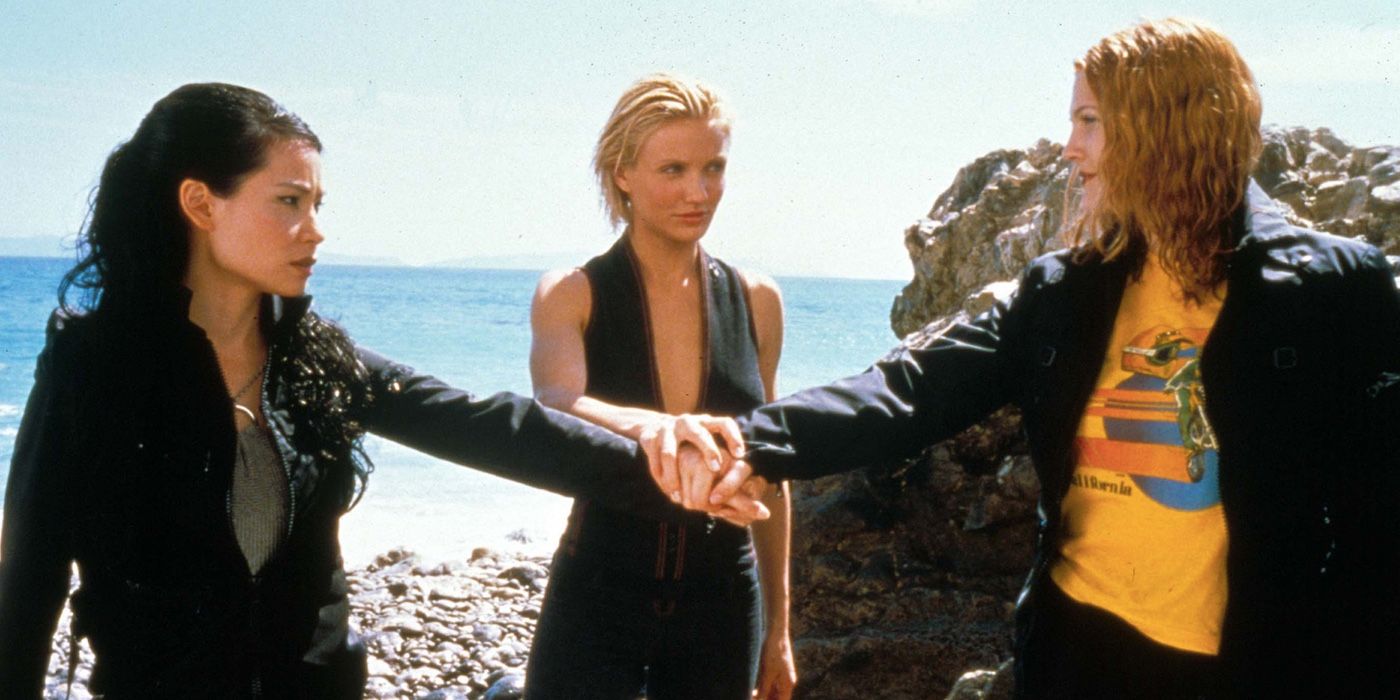 Taking a break from A24, head on over to some action-adventure to lighten the mood. A film reboot of the ABC crime drama of the same name, Charlie's Angels is one of the most iconic action comedy films around. The movie embraces more comedic elements that the television series lacked, which allows more fun and antics to be made. While it received mixed reviews from critics, it sparked a desire for a film series, the most recent having been released in 2019.
Charlie's Angels stars Cameron Diaz, Drew Barrymore and Lucy Liu as three private investigators who work for the mysterious millionaire Charlie Townsend. The three women are aided by their loyal sidekick Bosley to bring down the film's villain. But soon after, they become targets themselves. It's worth noting that, as a film of the early 2000s, Charlie's Angels is a product of its time. The women use sex appeal to get the job done, and the recent 2019 film does improve on this issue. However, the electric fight sequences and female friendship are the overwhelming positives of the rather outdated film.
RELATED: Harley Quinn Season 3 Reviews Say It's One of HBO Max's Best Shows Yet
Relax and Unwind With Sweet Life: Los Angeles Season 2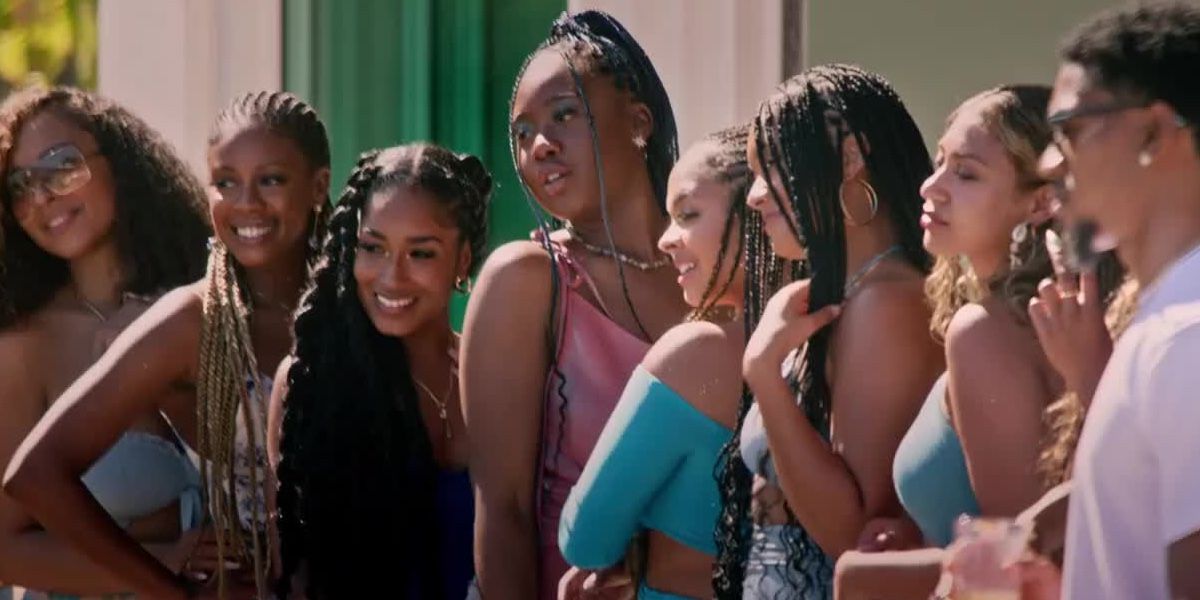 Many people are worrying that HBO Max is ditching scripted content for more reality television (especially seeing Warner Bros. merger with Discovery). And while those concerns are valid, HBO Max has proven that it does reality television well — and probably better than other streaming services. One example is Issa Rae's Sweet Life: Los Angeles, whose second season premiered this week.
Sweet Life: Los Angeles is inspired by the Frank Ocean song "Sweet Life" and the BET reality show Baldwin Hills. The HBO Max series follows a group of tight-knit friends in South Los Angeles who strive for "Black excellence." As they achieve their dreams of dominating their respective industries, they hold each other up and support one another through their trials and tribulations. But it doesn't mean there isn't drama between the friends along the way.
RELATED: Nathan Fielder Tackles Parenting in The Rehearsal
Industry Season 2 Revisits Drama In the Banking Industry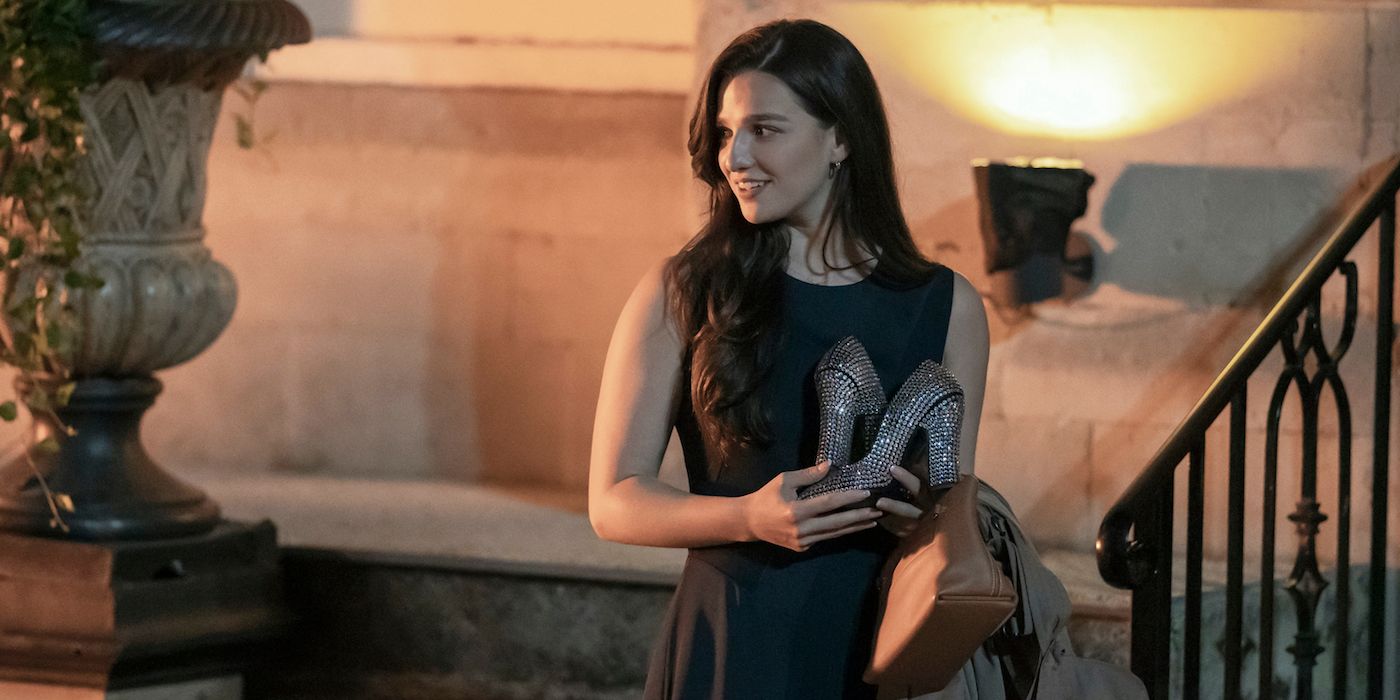 An underrated gem on HBO Max, Industry deserves the same hype as other business dramas such as Succession. On paper, the series doesn't sound that interesting — recent graduates compete to get permanent positions at an investment bank — but the execution of the premise makes it a thrilling ride. The second season follows the young professionals after their treacherous battle to land a job on the trading floor, but there's more drama to unfold. More clients make their jobs more difficult (but also add new possibilities), a potential merger means more jobs are lost and relationships are more broken than ever.
Catch Up on Game of Thrones Before House of the Dragon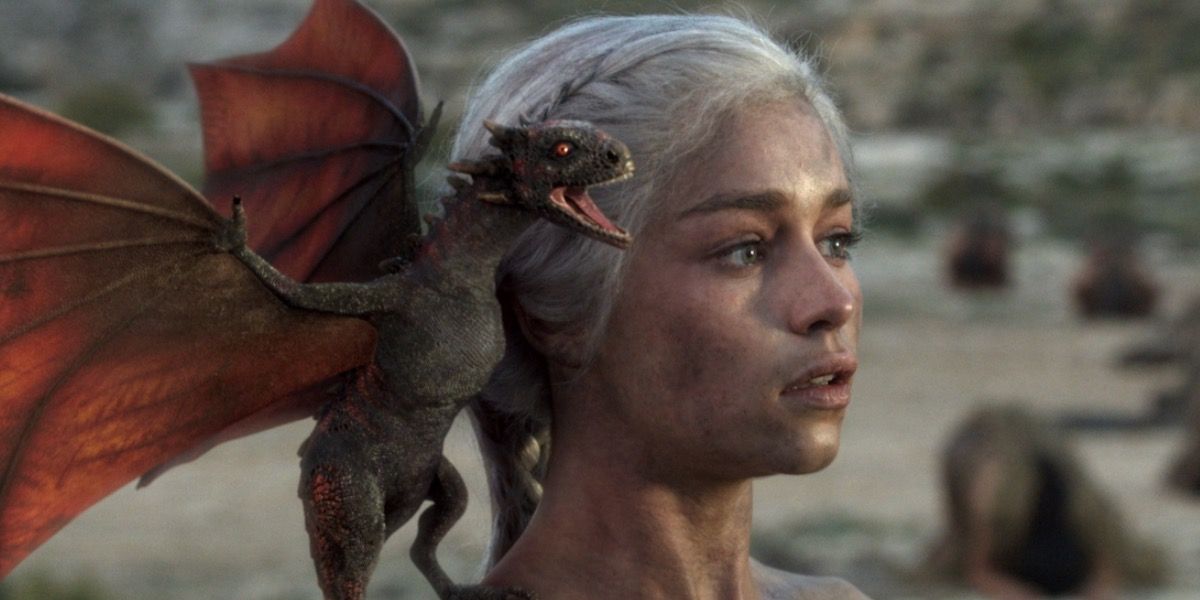 House of the Dragon is just around the corner, but there's still time to catch up on Game of Thrones before the highly-anticipated spinoff premieres. While House of the Dragon takes place approximately 200 years before Game of Thrones, there's plenty of lore and world-building that viewers might need to remember. The pilot episode of Game of Thrones gives good insight into the world of Westeros, who the big families are, and who the Targaryens are.
Besides refreshing memories, rewatching (or watching for the first time) Game of Thrones will be an entirely different experience. All eight seasons of Game of Thrones were recently released in 4K Ultra HD on HBO Max (sadly, only for subscribers of the ad-free plan). Arguably one of the biggest episodes in the series — Season 8, Episode 3, "The Long Night" — is now clearer and brighter. Most importantly, viewers can now see what was going on in the biggest battle of Westeros.